Esoteric Acupuncture: Awakening the Spiritual Center (ACUP - 13ESOT06)
June 7th, 2014 9:00 AM through June 8th, 2014 5:00 PM
14500 Juanita Dr. NE




Bastyr University


ROOM 1062


Kenmore

,

WA

98028-4966




United States
| | |
| --- | --- |
| Professional after 5/14 | $ 385.00 |
| Bastyr/NIAOM Alumni after 5/14 | $ 355.00 |
| BU Staff after 5/14 | $ 315.00 |
| Full-time Student | $ 95.00 |
| | |
| --- | --- |
| Audience | full-time students, acupuncturists, acupuncturists and medical doctors with acupuncture training |
| | |
| --- | --- |
| Exclude from main events feed | No |
Esoteric Acupuncture is more than just another form of acupuncture treatment. It defines a "way of life." This way of life emphasizes the awakening and expansion of our spiritual center. Learn the basic theories and principles of Esoteric Acupuncture, which include the chakra system and sacred geometry. And, explore how these systems are incorporated into the traditional Chinese acupuncture system and the Chinese Five Element Theory. June 7-8, Sat-Sun, 9a.m.-5p.m. Instructor: Mikio Sankey, PhD, LAc. (13 CEUs, PDAs, CMEs)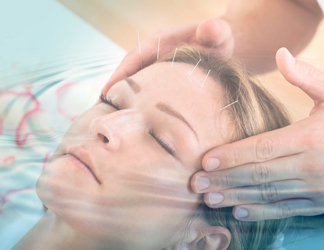 Esoteric Acupuncture stresses the importance of understanding the vibrational frequencies of the foods and drinks we ingest. Everything we eat and drink shapes our multiple energy fields. It is important to ingest foods of the cleanest and highest vibrations since energy is transported through our hands, fingers and mind through the acupuncture needle into the client.
You will learn how to apply the theories of Esoteric Acupuncture in a clinical setting by learning various acupuncture treatment patterns. Most of the acupuncture points used in Esoteric Acupuncture are traditional Chinese acupuncture points, but used in a slightly different format. Dr. Sankey will emphasize wellness and the prevention of disease, rather than the traditional modality of working on the signs and symptoms of disease after the imbalance as already manifested.
Additionally, there will be a presentation of a more modern approach to Chinese acupuncture and Chinese medical theories such as broader views on Shaoyin and Shaoyang theories. There will also be a focus on shen problems, as well as how to address the inner shen.
Upon completion of the seminar you will be able to:
List the basic principles of Esoteric Acupuncture
Describe the approach to Shaoyin, heart and kidneys
Describe Sacred Geometry's connection to traditional Chinese acupuncture theory
Demonstrate the Heart Qi Installation Pattern
Demonstrate the facial pattern utilizing Yintang, Tian Rong & Tian Qi
Demonstrate how to needle Sishencong, Tian Man
Demonstrate how to needle Tian Chong in a specific sequence
Demonstrate how to needle Crown Infinity Shaoyin Pattern
List the seven major chakras and the connection to acupuncture and Chinese Five Element Theory
Demonstrate a specific acupuncture pattern using Tian Man, the bilateral Lao Gong points and Yuan Jian
Demonstrate the extension of the initial facial pattern including body points such as: Tian Tu, and Yuan Jian (Danchong) and other body parts
Cost Notes: Receive a discount, register by May 14.
Meals: One hour lunch break - Bring a sack lunch or eat in Bastyr's dining commons
Location: Bastyr University Kenmore Campus, room #1062. Bastyr University is housed in an older facility with fluctuating interior temperatures; it is advisable to wear layers. Also, Bastyr is a "fragrance-free" campus.
Continuing Education Units (CEUs, PDAs):
NCCAOM PDA points approved for LAc's
CEUs approved for LAc's licensed in CA
Dr. Mikio Sankey received a Master's Degree in Acupuncture and Oriental Medicine from Samra University of Oriental Medicine in Los Angeles, California. He received a PhD in Oriental Medicine from American Liberty University in Orange, California. He also has a PhD in Health Sciences from Honolulu University specializing in nutrition and iridology. He is a licensed acupuncturist in the state of California and is in private practice in the Los Angeles area with his wife Jikun Kathleen Sankey, OMD, LAc.
Dr. Sankey has five published books in the Esoteric Acupuncture series starting with Esoteric Acupuncture Volume I: Gateway to Expanded Healing published in 1999. The other books are: Discern the Whisper, Volume II, Climbing Jacob's Ladder, Volume III, Sea of Fire-Cosmic Fire, Volume IV and Support the Mountain, Volume V.
Dr. Sankey was recognized as the 2006 Acupuncture Author of the Year by the National Acupuncture and Oriental Medical Organization known as AAOM (now AAAOM) for the book Sea of Fire -Cosmic Fire, Volume IV. He is listed in AOM Pioneers and Leaders, 1982 to 2007, and A Commemorative Book of Challenge and Courage, Volume I. The later is a collaborative work of the various acupuncture organizations in the U.S. including AAAOM, NCCAOM, CCAOM and ACAOM to honor the leaders who were responsible for shaping the direction of acupuncture and oriental medicine in the first 25 years of practice in the U.S. To learn more about this presenter go to http://www.esotericacupuncture.com