Methylation & Clinical Nutrigenomics, Part 2: Latest Findings, SNPs & Establishing Treatment Plans (NATMED - 13METH03)
March 15th, 2014 9:00 AM through March 16th, 2014 3:00 PM
14500 Juanita Dr. NE




Bastyr University


ROOM 176


Kenmore

,

WA

98028-4966




United States
| | |
| --- | --- |
| Professional | $ 345.00 |
| Bastyr/NIAOM alumni | $ 315.00 |
| BU Staff | $ 275.00 |
| Full time student | $ 95.00 |
| | |
| --- | --- |
| Audience | health care professionals, full time students, acupuncturists, nutritionists & dieticians |
| | |
| --- | --- |
| Exclude from main events feed | No |
This seminar is a continuation to the previously sold-out conference entitled Methylation & Clinical Nutrigenomics: Individualized Medicine at Its Best. Receive the latest findings from Dr Lynch's research so you may increase the efficacy of your treatment recommendations. Seating is limited to 240. March 15-16, Sat & Sun, 8:30a.m.-5p.m. Benjamin Lynch, ND. 13 CEUs, PDAs, CMEs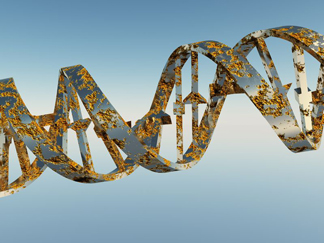 Prerequisite: Attendance at the Methylation & Clinical Nutrigenomics Individualized Medicine at Its Best conference (Oct 12-13, 2013) or purchase of the distance learning "Internet-based" version is highly recommended. You can purchase the distance learning course by going to www.seekinghealth.net
Whether you work in primary care, oncology, environmental medicine, mental disorders, autism or midwifery, this seminar will greatly enhance your practice and your own personal health. This seminar focuses on methylation along with the various genetic mutations found along various critical pathways – and how they affect one's health. The weekend event will culminate Sunday afternoon with a presentation of at least four comprehensive clinical cases to include case history, signs and symptoms, testing results, treatment plan and outcomes.
Our discussions will cover the following:
Review and updates on the folate, methionine and transsulfuration cycles and how to restore them
Review and updates on mitochondrial and cell membrane dysfunction and how to restore them
Clinically relevant and researched genetic polymorphisms
Updated laboratory markers and tests to consider and why
Changing the paradigm of condition-based treatment to restoration of genetic, biochemical and physiological function
Interpreting laboratory testing
Interactive case studies: Applying the principles of nutrigenomics and restoring function through actual full patient case studies
Dr Lynch will allow ample time for questions.
Course Note: The seminar will be video recorded. The DVDs along with electronic copy of the presentation will be packaged as a distance learning opportunity.
Those who attended the conference on Oct 12-13, 2013 will be given priority registration through November 29, 2013. After that date, registration will be open to anyone who meets the prerequisite.
Meals: Your fee includes refreshments and lunch in Bastyr's dining commons. Each day will include coffee and tea service at check-in; mid-morning break with a variety of pastries (including gluten-free and vegan) fruit and hard-boiled eggs, as well as mid-afternoon snack of cookies, bars (including gluten-free and vegan), vegetables and fruit.
Location: Bastyr University Kenmore Campus, room 176. Bastyr University is housed in an older facility with fluctuating interior temperatures; it is advisable to wear layers. Also, Bastyr is a "fragrance-free" campus.
Continuing Education Units (CEUs, PDAs, CMEs, CPEUs):
CEUs available for NDs
CEUs available for ARNPs and RNs licensed in WA
CEUs available for DCs licensed in WA
Category II CMEs available for MDs and PAs licensed in WA
NCCAOM PDA points pending approval for LAc's
CEUs pending approval for LAc's licensed in CA
CEUs approved for ND's licensed in OR
ADA CPEUs pending approval for RDs
Benjamin Lynch, ND, received his bachelors degree in Cell and Molecular Biology from the University of Washington and his ND from Bastyr University. His passion for identifying the cause of disease directed him towards nutrigenomics and methylation dysfunction. He currently researches, writes and presents worldwide on the topic of MTHFR and methylation defects. He lives in Seattle, WA with his wife, Nadia, and three boys, Tasman, Mathew and Theodor. You may learn more about Dr Lynch and his work at www.MTHFR.Net. Dr Lynch is also the President & CEO of www.SeekingHealth.com, a company oriented towards disease prevention and health promotion.