Integrative Assessment & Treatment of Pain, Fatigue & Anxiety (NATMED - 13INTE10)
October 5th, 2013 9:00 AM through October 6th, 2013 5:00 PM
14500 Juanita Dr. NE




Bastyr University


ROOM 55


Kenmore

,

WA

98028-4966




United States
| | |
| --- | --- |
| Professional | $ 285.00 |
| Bastyr/NIAOM Alumni | $ 255.00 |
| BU staff | $ 225.00 |
| Full time student | $ 95.00 |
| | |
| --- | --- |
| Audience | health care professionals, full time students, full time AOM students with at least one year clinical experience, acupuncturists, & medical doctors with acupuncture training |
| | |
| --- | --- |
| Exclude from main events feed | No |
Discover a truly integrative East-West natural medicine approach to assessment and treatment of the three most common patient complaints: pain, fatigue and anxiety/depression. Instructor: Richard Kitaeff, MA, ND, Dip.Ac, LAc. Oct 5-6: Sat, 9a.m.-5p.m. - Sun, 9a.m.-4p.m. 12 CEUs, PDAs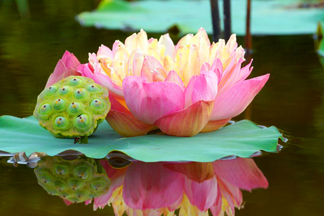 Assessment of pain, fatigue and anxiety/depression will be discussed in terms of communication during history-taking, physical signs of nutritional and nervous system imbalance, traditional constitutional typologies (Chinese, Ayurvedic, and homeopathic), and modern body chemistry profiling - leading to generation of a complete individual Prescription Food Plan.
Methods for treatment of pain, fatigue and mood disorders will include demonstrated physical and psychological techniques, such as acupuncture, manipulation and manual therapy, microcurrent electrical therapy, hypnotherapy, cognitive therapy, phototherapy and color therapy.
Protocols for treatment of pain, fatigue, anxiety/depression and related endocrine imbalances will also include the use of food plans; nutritional, homeopathic and botanical/essential oil medications; European and Ayurvedic methods of detoxification; and injections for pain, energy and nervous system support. Copies of assessment tools and treatment protocols will be provided, and practice positioning as an aspect of patient communication will also be discussed.
Upon completion of the seminar you will be able to:
Identify acupuncture techniques for pain control and treatment of fatigue and anxiety/depression
Identify manual and manipulation techniques for pain control
Identify electrical, electromagnetic and phototherapy methods for treatment of pain, fatigue and anxiety/depression
Describe body chemistry test profiles required to develop a computer-generated individual prescription food plan
Describe a medical detoxification program
Describe nutritional, botanical and physical medicine protocols for treatment of pain, chronic fatigue, infection, and anxiety/depression
Describe naturopathic injection protocols for treatment of pain and for adrenal and nervous system support
Describe thyroid and adrenal testing, as well as treatment as they relate to treatment of chronic fatigue and anxiety/depression
Meals: One hour lunch break – Bring a sack lunch or eat in Bastyr's dining commons.
Location: Bastyr University Kenmore Campus, room #55. Bastyr University is housed in an older facility with fluctuating interior temperatures; it is advisable to wear layers. Also, Bastyr is a "fragrance-free" campus.
Continuing Education Units (CEUs, PDAs, CMEs, CPEUs):
CEUs available for NDs (except CA & OR)
NCCAOM PDA points approved for LAc's
CEUs approved for LAc's licensed in CA
Richard Kitaeff, MA, ND, Dip Ac, LAc, was the first Westerner to graduate from Meiji University of Oriental Medicine in Osaka, Japan. Kitaeff was licensed as an acupuncturist by the government of Japan in 1975 and was a member of the first graduating class of naturopathic physicians from Bastyr University in 1982. He interned at the Osaka Medical College Pain Clinic and the Kyoto Pain Control Institute. His research on acupuncture and endorphins (carried out at the University of Washington's School of Medicine and published in the journal Pain) was the first to verify the analgesic effect of acupuncture through objective (EEG) measurement.
As a pioneering North American acupuncturist, he founded and directed acupuncture training programs of the Northwest Institute of Acupuncture and Oriental Medicine as well as at Bastyr University. Additionally, he was the founding president of the Acupuncture Association of Washington. He has taught acupuncture and pain management courses and seminars at Meiji, Friends World College, University of Washington, City University (Seattle), Pacific Acupuncture College and Southwest Acupuncture College.
He has been an invited speaker at conferences of the American Association of Holistic Medicine, the American Association of Naturopathic Physicians, the American Association of Acupuncture and Oriental Medicine, the Washington Association of Naturopathic Physicians, the Washington Association of Physician Assistants, the Pacific Northwest Naturopathic Conference, Washington Academy for Pain Management, and Northwest Hospital Grand Rounds. Kitaeff has also published articles on acupuncture and pain management in Pain, Townsend Letter, North American Journal of Oriental Medicine, and book chapters in Optimal Wellness, Textbook of Natural Medicine, and the forthcoming Foundations of Naturopathic Medicine.
Since 1984, Dr. Kitaeff has owned and directed New Health Medical Center in Edmonds, Washington. New Health Medical Center is a multidisciplinary center integrating North American, European and Asian techniques of pain control, systemic detoxification, immune and endocrine treatment and stress management. Since 1999, he has been the only acupuncturist or naturopathic physician to be appointed as a staff member of a major hospital in the Northwest, and has been granted privileges at rehabilitation hospitals to treat stroke patients with acupuncture.