Craniosacral Level 1: The Fascia System of the Body & Head (CS12 - 12CS1-10)
October 19th, 2012 1:00 PM through October 21st, 2012 5:00 PM
14500 Juanita Dr. NE




Bastyr University


ROOM 184


Kenmore

,

WA

98028-4966




United States
| | |
| --- | --- |
| Professional after Oct 3 | $ 570.00 |
| Bastyr/NIAOM alumni after Oct 39 | $ 510.00 |
| Full time student after Oct 3 | $ 345.00 |
| Retake | $ 150.00 |
| | |
| --- | --- |
| Audience | Licensed health care professionals whose scope of practice includes manual therapy, and students in health care fields. All others must obtain instructor permission to attend. |
| | |
| --- | --- |
| Exclude from main events feed | No |
This course focuses on patient assessment that would include the musculo-skeletal system, body diaphragms, craniosacral rhythm and cranial membranes, as well as recognizing patterns of restriction. Techniques are taught for joint unwinding, muscle and ligament release, and myofascial trains recognition. You may immediately incorporate your new skills in your practice, continue on to more advanced study in Levels 2 and 3, as well as pursue the CranioSacral Certificate of Competency. Oct 19-21: Fri, 1-8:30p.m. - Sat & Sun, 8a.m.-5p.m. Instructors: Einat Arian, ND, PhD, CST-D and Nancy Witt, PT, MSW, CST-D 23 CEUs, PDAs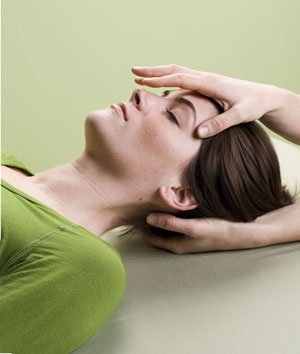 The fascial system and its critical role in health and well-being will be discussed, from the specific to the whole body (including the membranes of the head). You will learn to recognize and assess the craniosacral rhythm at various points in the body, and to use it as an assessment tool. Learn to perform the still-point technique and dural tube glide, and explore the role of these techniques in normalizing tensions throughout the body. Additionally, instruction will cover the importance of the various membranes within the craniosacral system, including ways to assess restriction within the membrane system, and recognize its implications on general well-being and health.
Upon completion of this seminar you will be able to:
Describe the function of the fascia
Treat fascial restrictions using direction of energy technique
Assess and treat restrictions in the muscles, joints and extremities
Assess and treat restrictions for the body diaphragms
Describe the basic elements of the craniosacral (CS) system, including the meninges, and cranial membranes
Assess the CS rhythm
Induce a still point in the CS rhythm
Describe the structure and function of the tentorium and falx
Assess and release the tentorum using the sphenoid and temporal bones
Assess and release the falx using the frontal and parietal bones
Describe the structure and function of the sacral base
Release the joints of the sacral base (sacroiliac and lumbo-sacral)
Perform a dural tube glide
Assess when it is appropriate to make referrals to other health care or mental health professionals
This class is part of a non-credit program offered by Bastyr's Continuing Education Department. To read about the program course sequence, program requirements and fees, just click on the Program Flier PDF.
Einat Arian, ND, PhD, CST-D, earned her first doctorate from the Hebrew University in Jerusalem in 1997. She conducted research and lectured in the fields of neuro-physiology and impulse generation patterns of nerve cells, and has written several publications in peer-reviewed journals in those fields. In 2006 she graduated from Bastyr University with a Doctor of Naturopathic Medicine. Einat has been practicing naturopathic medicine in Seattle, with an emphasis on craniosacral therapy and homeopathy.
She studied craniosacral therapy in Bastyr's continuing education program under the guidance of Dr. Nancy Soliven, completing the certification program at the Diplomate level from Integrative Body Institute (IBI). In 2007 she began working as a teaching assistant for IBI, and also completed IBI's teacher training and mentoring program.
Einat deepened her craniosacral studies in advanced osteopathic and pediatric techniques with Dr. Faith Christensen. She also studied Dr. Christensen's vis-palpation techniques using craniosacral in a naturopathic practice to individualize supplement and remedy selections for patients. Einat studied pediatric craniosacral therapy under Etienne Peirsman.
Einat has a private practice in North Seattle, and is a partner physician at Naturopathic Family Medicine in Fremont where she sees people of all ages, including many pediatric patients.
Read more about this instructor at her web site: www.21centurynaturalmedicine.com
Nancy Witt, PT, MSW, CST-D, graduated from the Medical College of Virginia in 1971 with a bachelor's degree in physical therapy, and in 1981she earned a master's degree in social work from the University of Washington.
In the past 40 years she has worked in a variety of settings as a physical therapist, clinical educator and medical social worker. As a physical therapist she has worked with people of all ages. As a social worker she has specialized in end-of life care, women's issues and critical care. She has also trained as a childbirth educator under Penny Simkin, and as a birth doula and lactation counselor with Seattle Midwifery.
She first studied the Upledger method of craniosacral therapy in 1990, blending it into her 20-year physical therapy practice. Beginning in 2007, Nancy deepened that practice by going through the Integrative Bodywork Institute (IBI) classes through Bastyr's continuing education program under Dr. Nancy Soliven. In 2008 she began working as a teaching assistant in Dr. Soliven's craniosacral classes, and certified with IBI at the Diplomate level. Following this she completed a teacher-training mentorship with IBI and began teaching craniosacral classes for IBI.
In addition to IBI, Nancy has continued her craniosacral studies with Dr. Faith Christensen in the area of advanced techniques and pediatrics. Most recently she has completed additional pediatric craniosacral therapy with Etienne Peirsman at New Mexico Academy of Healing Arts in Santa Fe. Nancy's practice in craniosacral therapy is currently is in Snoqualmie.
Cost Notes
Receive a discount, register by 10/3
CEUs available for NDs (except CA & OR)
CEUs available for LMPs licensed in WA
NCBTMB CEs available for LMPs
CEUs available for ARNPs and RNs licensed in WA
CEUs available for DCs licensed in WA
Category II CMEs available for MDs and PAs licensed in WA
NCCAOM PDA points available for LAc's
CEUs approved for LAc's licensed in CA
Course Notes
Location: Bastyr University Kenmore Campus, room 184. Bastyr University is housed in an older facility with fluctuating interior temperatures; it is advisable to wear layers. Also, Bastyr is a "fragrance-free" campus.
It is recommended that you register at least two weeks prior to class start in order to complete the reading assignments (required books can be purchased in the Bastyr Bookstore – call ahead to insure books are available 425-602-3026.
Read chapters 1, 2, 7 & 8 of Rhythm and Touch: The Fundamentals of Craniosacral Therapy, by Anthony. Arnold. ($32) And, since you'll be using the following book in class, familiarize yourself with the layout of An Integrative Approach to Craniosacral Therapy - Fascial Connection, by Faith Christensen and Masahiro Takakura. ($22)
23 in-class hours plus 5-10 hours of pre-reading assignments
Fri - 1/2 hour dinner break - bring a sack lunch and drink
Sat/Sun - one hour lunch break - bring a sack lunch or eat in Bastyr's dining commons
Please bring a blanket and a pillow, wear loose fitting clothing