Indigenous Wisdom & Healing: Walking the Inner Landscape (INDIGENOUS - 14WALK10)
October 8th, 2014 6:30 PM through October 22nd, 2014 9:00 PM
14500 Juanita Dr. NE




Bastyr University


Room 284


Kenmore

,

WA

98028-4966




United States
| | |
| --- | --- |
| Professional after 9/24 | $ 185.00 |
| Bastyr/NIAOM alumni after 9/24 | $ 165.00 |
| General public after 9/24 | $ 185.00 |
| BU staff after 9/24 | $ 165.00 |
| Full time student | $ 115.00 |
| | |
| --- | --- |
| Audience | health care professionals, full time students, counselors, mental health therapists, social workers, acupuncturists, massage therapists, general public |
| | |
| --- | --- |
| Exclude from main events feed | No |
Are you tapping the compass, unable to locate true North and just not knowing which direction to take? Do you have a track record of self-doubt, indecision or poor judgment? Searching for clarity and courage? Then now is the time to shift your orientation to life by developing trust in your intuition and living in a way that authentically nourishes you. Discover how to source from within to achieve the connection and comfort you crave, enjoy self-discovery and experience body-mind-soul healing benefits through spiritually fulfilling explorations. Oct 8, 15 and 22, Wed, 6:30-9 p.m. Instructor: Lauren Nalder (7 CEUs)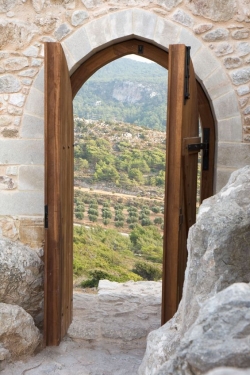 Please Bring: 1) notebook or journal, 2) pen; and 3) personal comfort items (i.e., meditation pillow or regular pillow, and yoga mat or blanket).
Please Wear: comfortable, loose-fitting clothing for occasional floor-work.
Description: Your inner landscape is a vast world accessible through the simple act of journeying. Step through a door and onto your pathway to higher consciousness to discover your Sacred Garden - a place of personal safety, nurturing and bliss - where creativity is cultivated and vital energy is restored.
Connect with your Power Animal, a constant companion and source of strength, wisdom and protection. With the assistance of your animal, meet your compassionate and nonjudgmental Guide who will give unconditional love while assisting you in navigating the currents of your life. You are never alone, and support is just a journey away.
Upon completion of this seminar you will be able to:
Use guided visualization and shamanic journeywork to enter an expanded state of consciousness and experience non-ordinary reality to connect with sources of wisdom, power and healing
Explore the subconscious mind and ethereal realms to meet with wise beings offering guidance and gifts which will assist you in propelling towards achieving your highest expression
Describe the meaning and decode delivered messages as you learn the language spoken by Spirit
Describe how you have developed trust and confidence in yourself as you experience the physical sensation of truth in your body
Describe the insights you have gained on personal issues, and clarify your intentions to connect with your life purpose
Demonstrate breath work and a centering technique to achieve a focused mind and relaxed body
Use the tools and techniques learned in this seminar to integrate the body-mind-soul-spirit and achieve a greater sense of inner peace and a higher state of well-being
This class is part of a non-credit program offered by Bastyr's Continuing Education Department. To read about the program course sequence, program requirements and fees, go to www.Bastyr.edu/Continuing-Education/Certificate-Training-Programs-non-credit
Cost Notes: Receive a discount, register by Sept 24.
Meals: Bring a snack if you wish (dining commons closed after 6p.m.)
Location: Bastyr University Kenmore Campus, room 133. Bastyr University is housed in an older facility with fluctuating interior temperatures; it is advisable to wear layers. Also, Bastyr is a "fragrance-free" campus.
7 Continuing Education Units (CEUs):
CEUs available for NDs (except CA & OR)
CEUs available for LMFTs, LMHCs & LICSWs licensed in WA
CEUs available for LMPs licensed in WA
CEUs available for ARNPs & RNs licensed in WA
Lauren Nalder, BSc
Lauren's philosophy is to live intentionally and love unconditionally. Conscious of the human condition and human potential, she enables students to expand their minds and hearts and awaken their vision and voice by engaging them with the energy of the Universe and the healing wisdom of the natural world.
Over the course of 30 years, Lauren has traveled the globe visiting sacred sites and gathering knowledge from cultures steeped in tradition. She has studied world mythology, Toltec wisdom, and the spiritual and healing practices of the Amazon and Andes. Lauren blends Inca shamanism, primordial energy medicine, Eastern philosophy and Western consciousness work to offer students tools and techniques which facilitate the healing process for self and others - enabling one to enjoy exceptional states of well-being.
Founder of The Center for Elemental Healing and Wisdom, Lauren offers workshops, retreats, on-line learning and certification programs in mind-body-spirit medicine. Lauren provides group facilitation and private sessions for clients worldwide. She has worked with individuals and organizations alike - corporations, government officials, law enforcement agencies, athletes and those in the entertainment industry. A graduate of the University of Utah, Lauren earned a Bachelor of Science in Exercise Physiology & Sport Science. To learn more about this instructor visit www.elementalhealingandwisdom.com