Whole Foods: Vegetarian Basics & Beyond (CULINARY - 13VEGE01)
January 11th, 2014 1:00 PM through 5:00 PM
14500 Juanita Dr. NE




Bastyr University


ROOM 280


Kenmore

,

WA

98028-4966




United States
| | |
| --- | --- |
| General public | $ 65.00 |
| Bastyr/NIAOM Alumni | $ 55.00 |
| BU Staff | $ 55.00 |
| Full time student | $ 45.00 |
| | |
| --- | --- |
| Audience | general public, full time students |
| | |
| --- | --- |
| Exclude from main events feed | No |
Are you a vegetarian or considering going vegetarian? Do you have questions about how to meet all of your protein needs and whether or not it is possible to get all of your nutrients from food alone? Join us in this "basics and beyond" class as we de-mystify how to healthfully eat a whole foods diet as a vegetarian. Jan 11, Sat, 1-5p.m. Siona Sammartino, MS, CN. 4 HRs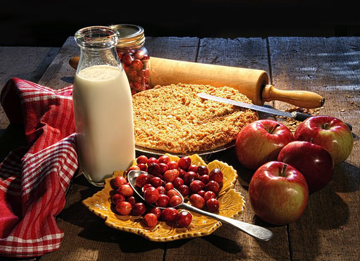 A plant-based diet can have tremendous health benefits and a vegetarian diet is a preferred way of eating among countless individuals. Yet, for many this means bulking up on processed pastas, breads and soy products, all of which are not whole foods nor related to health and vitality. If you are currently a vegetarian or are seeking to transition to a vegetarian diet, then this class is for you.
Questions like "how much protein do I really need, and is food combining really necessary?" or "can I meet all of my nutrients through food alone?" will be answered. We'll explore everything you need to know about protein needs and you'll finally understand how much and what types of proteins to choose from. Then we'll explore nutrients of concern, how to maximize your diet to meet these nutrients and whether or not supplementation is necessary.
Lastly, you'll walk away with a day's meal plan, have all of the tools needed to mix and match plant-based foods to create the ideal whole foods vegetarian diet, and to reap the health benefits you've been seeking.
Upon completion of this workshop you will be able to:
Calculate basic protein needs and identify whole foods sources of vegetarian protein
Demonstrate how to meet daily protein needs through whole foods
List the nutrients of concern and demonstrate how to maximize certain foods to meet these nutrient goals
Describe whether or not supplementation is necessary and if so list which nutrients to consider
Demonstrate how to create a balanced vegetarian meal plan and build the ideal vegetarian plate
Course Note: Teens, ages 14 and older, may attend with an accompanying adult.

Please Bring: Each participant should bring a calculator. Participants are encouraged to bring their own lunch.
Location: Bastyr University Kenmore Campus, room 280. Bastyr University is housed in an older facility with fluctuating interior temperatures; it is advisable to wear layers. Also, Bastyr is a "fragrance-free" campus.
Siona Sammartino is a whole foods chef and nutrition educator who trained at Bastyr University's Nutrition and Culinary Arts program. She is a PCC Cooks instructor, the Whole Foods Chef & Nutrition Educator of Passionate Nutrition and the creator of the Thyme to Spice it Up food blog. She specializes in pantry makeovers, shopping tours and private cooking classes. Her approach to cooking and nutrition is holistic yet contemporary, and is based on her philosophy that food should be both therapeutic and tasty so that the body, mind and soul are nourished. Siona's cooking style is focused on using an assortment of herbs, spices and seasonal fresh ingredients to layer and infuse flavors into dishes, as she helps her clients and students feel confident in the kitchen to transform how and what they eat.
Passionate about food energetics and whole body healing, Siona has also studied herbal medicine and apprenticed under a traditional Chinese medicine acupuncturist and herbalist in Boulder, CO. Sammartino, MS, CN is a Certified Nutritionist, a Natural Foods Chef and graduate of Bastyr University who specializes in whole foods nutrition, cooking demonstration, and using food as medicine to soothe inflammation and prevent or recover from chronic illness. Siona holds a special interest in auto-immune conditions, digestive disorders and preventive medicine. Her approach honors whole person healing and focuses on helping clients eat their way to vibrant health. Sammartino's cooking style centers on using an assortment of herbs and spices and seasonal fresh ingredients to layer and infuse flavors into dishes.
She has led cooking classes all over the Puget Sound area, currently works at Passionate Nutrition and maintains a blog Thyme to Spice it Up. Passionate about food energetics and whole body healing, Siona has also studied herbal medicine and apprenticed under a traditional Chinese medicine acupuncturist and herbalist in Boulder, CO. When she's not in the kitchen, you can find her studying nutrition, taking walks in the woods, foraging for wild herbs and seaweed, crocheting and crafting recipes. Find recipes and information at her blog, http://www.thymetospiceitup.com. To schedule an appointment visit www.passionatenutrition.com/seattle-nutritionists/siona-sammartino/