Hey, Doc! How Do I Get Off These Drugs? (NATUROPATHY - 13HEYD11)
December 8th, 2013 8:30 AM through 5:00 PM
14500 Juanita Dr. NE




Bastyr University


ROOM 146


Kenmore

,

WA

98028-4966




United States
| | |
| --- | --- |
| Professional | $ 99.00 |
| Bastyr/NIAOM Alumni | $ 89.00 |
| Full time student | $ 50.00 |
| | |
| --- | --- |
| Audience | health care professionals, full time students |
| | |
| --- | --- |
| Exclude from main events feed | No |
Are your patients tired of taking medications? Are they coming to you overmedicated and/or on poly-pharmacy? In order to help your patients return to a more natural path toward wellness, you should feel comfortable and confident when taking pharmaceutical agents off the agenda - knowing which ones can be abruptly discontinued and which ones need slow tapering. Join Christie Fleetwood, naturopath and pharmacist, to get your answers to these important questions. Instructor: Christie Fleetwood , ND, RPh. Dec 8, Sun, 8:30a.m-5p.m. 6.5 CEUs, PDAs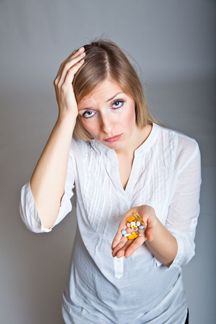 In this age of poly-pharmacy, there are too many variables to easily determine which is causing the drug-drug interaction. Many pharmaceutical agents also have adverse effects that actually predispose the patient to developing a secondary disease state.
With a broad scope of practice, especially in the setting of primary care, it's all too easy to reach for a prescription pad. NDs are especially trained to use the lowest level of force required at the moment. Sometimes that means writing the prescription, making a referral to a specialist, or calling an ambulance to transport the patient to the hospital. Mostly though, we are afforded the time to listen to our patients' stories and determine the best course of action from the natural realm of diet, exercise, stress management skills, physical medicines, botanicals, and homeopathic. So many tools in the naturopathic doctor's bag. We'll give you some additional tools by looking at the most prescribed drugs in the U.S., the disease states they represent, how to get your patients off the drugs safely, and some naturopathic modalities to support this transition for each disease.
Upon completion of the seminar you will be able to:
Identify the pharmaceutical agents that may be abruptly discontinued and those that must be tapered
List the stepwise approach of tapering down prescriptions, such as beta blockers, anxiolytics, and antidepressants
Identify the naturopathic means of restoring health during the transition in the context of today's chronic disease management
Course Note: The optional text, Herb, Nutrient and Drug Interactions, by Mitchell Stargrove may be available in the Bastyr bookstore. Call ahead for availability: 425-602-3026.
Meals: One hour lunch break – Bring a sack lunch or eat in Bastyr's dining commons
Location: Bastyr University Kenmore Campus, room 146. Bastyr University is housed in an older facility with fluctuating interior temperatures; it is advisable to wear layers. Also, Bastyr is a "fragrance-free" campus.
Continuing Education Units (CEUs, CMEs):
CEUs available for NDs (except CA)
CEUs available for NDs in OR
CEUs available for ARNPs and RNs licensed in WA
CEUs available for DCs licensed in WA
Category II CMEs available for MDs and PAs licensed in WA
Christie Fleetwood, ND, RPh is a naturopathic doctor (ND, Bastyr University, 2004), as well as a registered pharmacist (RPh, Virginia Commonwealth University, 1988). As such, she is considered to be "medically bilingual", understanding both conventional and natural modalities. Her unique educational experiences combined with her passion for teaching make for an entertaining time in her classroom, be it in a tutorial or a large seminar setting.
A condensed version of this offering was presented with Dr. Letitia Dick-Kronenberg to a packed house at the American Association of Naturopathic Physicians (AANP) annual convention in 2011, where they received a standing ovation. Dr. Fleetwood has taught pharmacology to naturopathic medical students at Bastyr University and will present at this year's AANP convention on the topic of "Updates in Pharmacy: What's New, What's Gone, and What's Off-Label that's of Use".