Methylation & Clinical Nutrigenomics: Individualized Medicine at Its Best (NATMED - 13METH10)
October 12th, 2013 8:30 AM through October 13th, 2013 5:00 PM
14500 Juanita Dr. NE




Bastyr University


ROOM 176


Kenmore

,

WA

98028-4966




United States
| | |
| --- | --- |
| Professional | $ 345.00 |
| Bastyr/NIAOM Alumni | $ 315.00 |
| BU staff | $ 259.00 |
| Full time student | $ 95.00 |
| | |
| --- | --- |
| Audience | health care professionals, full time students, acupuncturists |
| | |
| --- | --- |
| Exclude from main events feed | No |
Would you like to have improved clinical results and decreased medical expenses for your patients, as well as increased patient referrals? Identifying and treating common genetic mutations is medicine's fastest growing area clinically. Genetic testing unveils your patient's unique biochemistry allowing you to optimize treatment. The problem is: Are you and other health professionals approaching it properly? Do you know where to start? Does your patient routinely know more than you in this area? Oct 12-13, Sat & Sun, 8:30a.m.-5p.m. Instructor: Benjamin Lynch, ND 13 CEUs/PDAs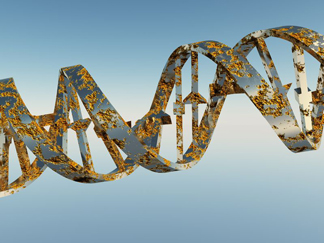 IMPORTANT NOTE:
We are currently FULL to capacity. There will not be room for "walk in" registrations on the day of the conference.
As of noon PST on 8/8/13, the main auditorium is full to capacity (seats 250). Those who register after that time may attend the lectures in the smaller auditorium (seats 60) where audio/video of the lecture will be experienced "real time" via electronic screen. The presenter's PPoint will be projected on a second screen, and mechanism for audience questions will be available. If this arrangement does not meet your expectations, you may also purchase the materials after the event (please see "Audio Recording" note below).
Agenda
SATURDAY
7:45-8:30 Check-in, Continental Breakfast & Visit Exhibitors
8:30-9:45 Lecture
9:45-10:15 Break & Visit Exhibitors
10:15-11:30 Lecture
11:30-12:30 Complimentary Lunch
12:30-2:30 Lecture
2:30-3:00 Break & Visit Exhibitors
3:00-5:00 Lecture
5:00-6:30 "Meet & Greet" Social
SUNDAY
Same schedule as Saturday – adjourn at 5p.m.
MONDAY
Physicians Case Study Round Table ($695 additional fee)
9:30a.m. - 5:30p.m.
Physicians must apply by August 11th to be eligible to attend – 18 will be selected.
Presentation Description:
Whether you work in primary care, oncology, environmental medicine, mental disorders, autism or midwifery, to name a few, this seminar will greatly enhance your practice and your own personal health. This seminar focuses on methylation along with the various genetic mutations found along various critical pathways – and how they affect one's health.
Our discussions will cover the following topics:
the clinical significance of nutrigenomics, introducing methylation and the importance of healthy diet, lifestyle and environment
the pathways of folate metabolism, B12, transmethylation, transsulfuration, SAMe, mitochondrial function, detoxification pathways and cell membrane functions
common genetic polymorphisms along with their effects and interactions with diet, xenobiotics, nutrients and medications
genetic testing, how to take a clinical nutrigenomic history, signs and symptoms and lab testing
how to begin optimizing various genetic polymorphisms with diet, lifestyle, environmental changes, detoxification, medications and targeted supplementation
identification of problems with research, 'natural deselection theory' and empowering your patients with clinical nutrigenomics
talking with the patient to determine the pros and cons of knowing one's own genetic propensity for disease
This seminar is highly interactive. You will practice with actual past cases to apply what you've learned.
Upon completion of the seminar, you will be able to:
discuss the various biochemical pathways affecting folate, B12, SAMe, methylation, detoxification, mitochondria and cell membranes
list various common genetic polymorphisms and how they interact with each other
explain how to order and interpret various laboratory tests relating to this topic
explain the effects of diet, environment and supplementation on the various biochemical pathways
establish an individualized treatment program based on history, physical exam, lab testing and genetic polymorphisms
Audio Recording: The seminar will be audio recorded. The CDs along with electronic copy of the presentation will be packaged as a distance learning opportunity. Fee for this option will be $345 for materials and CEUs, or $295 for materials only.
Meals: Your fee includes lunch in Bastyr's dining commons.
Ground Transportation - from SeaTac Airport:
Bastyr University is several miles from the airport. You will either need to rent a car or contact Shuttle Express ahead of time to reserve a seat for "airport to hotel" transportation. If you plan to use Shuttle Express, we suggest that you reserve space as soon as possible so they have enough vans and drivers scheduled to meet demand at the time of your arrival at SeaTac, as well as time of departure after the conference. Shuttle Express (door to door) (206) 622-1424 or 1-800-487-7433
Ground Transportation – roundtrip from the hotels to Bastyr University:
Due to the large number of attendees, we are looking into a shuttle service for those who have not rented a private car. We will let you know the details as we get closer to the conference date.
Hotel Lodging – within driving distance to Bastyr:
Bastyr is located within the boundaries of a state park. Therefore, there are no hotels within walking distance. We have contacted several hotels to arrange for discounted pricing for our conference guests. They will honor these prices for a specific period of time. We suggest that you reserve as soon as you have finalized your plans. Shortly after we receive your conference registration we will send you a list that describes each of the hotels and their amenities. (Sorry, all accommodations at the Bastyr campus are now full. Therefore, hotel lodging is now the only option.)
Location: Bastyr University Kenmore Campus, room 176. Bastyr University is housed in an older facility with fluctuating interior temperatures; it is advisable to wear layers. Also, Bastyr is a "fragrance-free" campus.
Optional Lecture: For more information on this topic, listen before the seminar:
http://www.youtube.com/watch?v=QRHif2aVPvw&feature=player_embedded
Continuing Education Units (CEUs, PDAs, CMEs, CPEUs):
CEUs approved for NDs in all states that license NDs, including CA & OR
CEUs available for ARNPs and RNs licensed in WA
CEUs available for DCs licensed in WA
Category II CMEs available for MDs & PAs licensed in WA (MDs & PAs licensed in states other than WA should check with their licensing board to determine CME eligibility)
ADA CPEUs approved
NCCAOM PDA points approved for LAc's
Benjamin Lynch, ND received his BS in Cell and Molecular Biology from the University of Washington and his ND from Bastyr University. His passion for identifying the cause of disease directed his focus toward nutrigenomics and methylation dysfunction. He currently researches, writes and presents worldwide on the topic of MTHFR and methylation defects. Dr. Lynch is also the President & CEO of www.SeekingHealth.com , a company oriented towards disease prevention and health promotion. He lives in Seattle, WA with his wife and three boys.. You may learn more about Dr. Lynch and his work at www.MTHFR.Net.