Aromatherapy & Essential Oils: Chemistry & Biology (AROMA - 13CHEM11)
November 8th, 2013 4:00 PM through November 10th, 2013 5:30 PM
14500 Juanita Dr. NE




Bastyr University


ROOM 1011


Kenmore

,

WA

98028-4966




United States
| | |
| --- | --- |
| Professional after 10/23 | $ 475.00 |
| Bastyr/NIAOM alumni after 10/23 | $ 425.00 |
| General public after 10/23 | $ 475.00 |
| BU staff after 10/23 | $ 375.00 |
| Full time student | $ 355.00 |
| Retake | $ 145.00 |
| | |
| --- | --- |
| Audience | general public, health care professionals, full time students, acupuncturists & medical doctors with acupuncture training, massage therapists, physical & occupational therapists, estheticians, & reflexologists |
| | |
| --- | --- |
| Exclude from main events feed | No |
This advanced aromatherapy seminar provides an intensive and comprehensive study of essential oil molecular composition and structure. The sciences are used in identifying properties, therapeutic evidence, application, and the quality of essential oils. Instructor: Jimm Harrison, Cosmetologist & Certified Aromatherapist. Nov 8-10: Fri, 4-8p.m. - Sat & Sun, 9:30a.m.-5:30p.m. 17 CEUs, PDAs & CMEs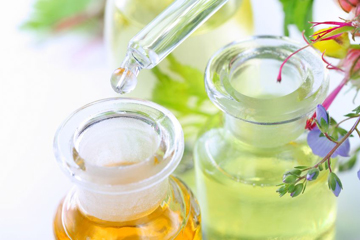 Prerequisite: Aromatherapy & Essential Oils – Foundations
Assignments: Aromatherapy: Therapeutic Use of Essential Oils for Esthetics. Prior to class read Chapter 5 and answer review questions at the end of chapter before attending the first day.
Required: You will need to purchase a kit of 13 essential oils representing each functional group and fragrance category (the one-time purchase of the kit will be made available on the first day of this seminar – check payable to the instructor, approx. $150).
Description:
This seminar will further demonstrate how to effectively use the Structure-Effect Diagram in the selection and application of essential oils for specific therapeutic application.
The seminar is 20 hours (17 CEUs or PDAs), and includes 17 hours of classroom experience and three to six hours of self-study. Classroom experience will include lecture, demonstration, and hands-on practice. In addition to the "kit of 13 essential oils" you will purchase from the instructor, he will supply additional materials, bases and oils for the weekend activities – approx. $50 value).
Topics Include:
Molecular structures and organic chemistry
Isomers and chirality
Secondary metabolites produced by plants
Overview of the biosynthesis of essential oil constituents
The Structure-Effect Diagram
Essential oil chemical families and molecular groups
Components found in essential oils
GC/MS chemical analysis of essential oils
Chemical properties of essential oils
Using the structure effect diagram in selection of oils
Formulating using the Structure-Effect Diagram
Case studies
Upon completion of the seminar you will be able to:
Explain how the chemistry and biology underlie the functions, medicinal properties and qualities of essential oils
Describe how humans and plants co-evolved and how this relates to the harmony and effectiveness of essential oils and other plant-based medicines
Use essential oil chemistry as a scientific basis for the healing properties of essential oils and as a guide to the therapeutic application
Use the Structure-Effect Diagram as a scientific and visual guide for more accurate selection of essential oils
Identify the 14 "structure-effect" molecular groupings, their properties, contraindications, the important compounds within the groups, and the essential oils that contain them
Describe secondary metabolites produced by plants
Identify the chemical compounds and related essential oils best suited for the specific conditions of inflammation, bacterial and viral infection, pain, water retention, digestive imbalance, respiratory congestion, muscle spasms and cramps
Identify the chemical compounds and related essential oils best suited for stress, the "fight or flight" response, anxiety, depression and mental fatigue
Formulate at least four essential oil remedies based on the chemistry and molecular structure of the oils
This class is part of a non-credit program offered by Bastyr's Continuing Education Department. To read about the program course sequence, program requirements and fees, just click on the Program Flier PDF.
Cost Note: Receive a discount, register by Oct 23.
Meals: Fri, bring a sack lunch and drink (dining commons closes at 4p.m.).
Sat/Sun, One hour lunch break – Bring a sack lunch or eat in Bastyr's dining commons
Location: Bastyr University Kenmore Campus, room #1011. Bastyr University is housed in an older facility with fluctuating interior temperatures; it is advisable to wear layers. Also, Bastyr is a "fragrance-free" campus.
Continuing Education Units (CEUs, PDAs, CMEs, CPEUs):
CEUs available for NDs (except CA & OR)
CEUs available for LMPs licensed in WA
CEUs available for PTs & OTs licensed in WA
NCBTMB CEs available for LMPs
CEUs available for ARNPs and RNs licensed in WA
CEUs available for DCs licensed in WA
Category II CMEs available for MDs and PAs licensed in WA
NCCAOM PDA points approved for LAc's
CEUs approved for LAc's licensed in CA
ARCB CEs pending approval for reflexologists in WA
Jimm Harrison, Cosmetologist and Certified Aromatherapist, founded the Phytotherapy Institute in 1995 to advance education in essential oil and plant therapy. He was the first cosmetologist invited by Harvard University and MIT to discuss the impact of essential oils in skin care. Harrison has been conducting certification programs and lectures in essential oil therapy for accredited massage, spa therapy, cosmetology and medical esthetic institutions across the country since 1993, including the Dana-Farber Cancer Institute, Harvard Medical School, and Massachusetts College of Pharmacy. He is the author of Aromatherapy: Therapeutic Use of Essential Oils for Esthetics, and has developed natural/organic skin care products for the professional and retail markets. To read more about this presenter, please visit his website at www.jimmharrison.com.