Hypnotherapy: Past Life Regression (HYPNO - 12PAST04)
April 20th, 2013 9:00 AM through May 19th, 2013 5:00 PM
14500 Juanita Dr. NE




Bastyr University


ROOM 186 April 20-21 and ROOM 284 May 18-19


Kenmore

,

WA

98028-4966




United States
| | |
| --- | --- |
| Professional after 4/3 | $ 765.00 |
| Bastyr/NIAOM alumni after 4/3 | $ 685.00 |
| General public after 4/3 | $ 765.00 |
| BU Staff after 4/3 | $ 595.00 |
| Full time student | $ 465.00 |
| | |
| --- | --- |
| Audience | general public, health care professionals, counselors, mental health therapists, social workers, students |
| | |
| --- | --- |
| Exclude from main events feed | No |
Are you ready to add "past life regressionist" to your skills? Perhaps you are starting a new career in holistic healing modalities, or are ready to add new skills to your existing practice. This course is designed for the health practitioner (holistic or allopathic) whose practice would benefit from the use of trance induction, relaxation, visualization, and past life and between life explorations, as well as for those who wish to explore a new career path. Instructor: Mary Lee LaBay, PhD April 20-21 & May 18-19, Sat & Sun, 9a.m.-5p.m. Prerequisites: Experience with using basic hypnosis techniques is helpful, but is not required. 50 CEUs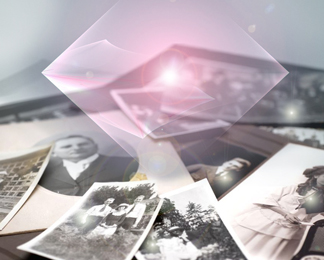 This training includes exploration of previous lifetimes, the time between lives, the healing of issues that stem from past life experiences, and the enhancement of self-awareness, talent, and knowledge gained during those experiences. Past life and between life work is rapidly gaining popularity around the world.
Previous students who have taken this course state that it is life-changing for everyone who participates. Whether you choose to use the experiences in your professional practice, or like some students, use it for personal development, you will undoubtedly come away with a wealth of information. These experiences are bound to expand your perspective, stretch your imagination, flex your intuition, satisfy your logical quest, and give you a stronger sense of self. And you can use it just as well to take your professional practice to the next level!
This training has two components: a home-study module, and four days of classroom experience. About two weeks before course start you will receive your workbook to begin the home-study portion of the course. You are expected to complete 14 hours of reading and assignments plus conduct eight hours of practice sessions.
HOME STUDY
Before you ever come to class, you will begin learning the terminology and concepts of past life and between life regression, enhanced self-awareness, desired change, and deep healing. You will study the structure of the techniques, read case studies, and begin to assimilate the material.
Your home-study workbook and texts will include information and techniques for facilitating successful past life and between life regressions:
The difference between philosophy and sense of life; and how those two figure into every decision, behavior, emotion, and view of the world. An important distinction when working with your clients.
The two fundamental elements common to all humans. Discover why these set the stage to create a compass for pointing us to our path and purpose in life.
The distinction between perceptual consciousness and conceptual consciousness, and how this knowledge helps us to answer questions about incarnation cycles of humans and animals.
Various concepts of time and space taken from leaders in quantum physics circles; and how these clarify and substantiate the more profound and mysterious concepts of reincarnation.
Diagrams that demonstrate how the soul traverses between existing in the physical body and out of the body, what it really means to change and/or remove karma, and what happens when we "expand our consciousness" and "move up the spiral of enlightenment."
How we can change the past, as well as the future.
Setting a conducive environment, building rapport, voice tonality and speed, conducting the intake session, and gracefully transitioning to the regression session.
Various methods of induction and deepening to get even the most resistant or analytical client into the proper state to successfully and safely experience their past life memories.
Organic and client-centered methods so that you will work without scripts, maintain a deep rapport with your client, and be intuitively tuned to the experiences as they unfold.
Formation and use of non-leading questions to avoid false memory syndrome.
Methods to bring your client safely out of trance and be prepared to function in daily life.
Your course materials continue to go even deeper into the concepts of reincarnation, informing you about:
If and how souls make choices about their incarnations, families, and timing.
How to discover your client's specific concerns at the moment of choosing this body to incarnate into and whether there was assistance available.
How emotional "baggage" left over from a lifetime may affect decisions; and the tools to give you the ability to identify and correct both the baggage and the decision-making style.
If and why souls choose to incarnate into dysfunctional and abusive situations. Be prepared to deliver deep and effective help for clients who have experienced severe abuse.
How addiction and self-sabotaging behaviors may have origins in previous lifetimes and how to discover and resolve these issues.
How to seek information about a soul's purpose and the intended purpose for a given lifetime.
Discovering the deeper historical nature of personal relationships, talents, and personality your clients are curious about.
The four directions that our thoughts and behaviors point us toward, how they affect the progress of our path, and how they support or defeat our purpose.
CLASSROOM EXPERIENCE
In addition to the home-study portion of the course, you will attend two, two-day weekend sessions (28 hours) in the classroom experience focusing on discussion of the material to ensure assimilation, provide live demonstrations of each of the techniques to see them in action and in combination, and have ample time to practice the techniques to gain substantial personal experience—both as the therapist and as the client.
During the classroom-based instruction you will discuss, witness demonstrations, practice, and experience techniques for:
Inductions, deepening, and emerging from hypnotic trance.
Identifying past life sources of pain and dysfunction, and how to resolve them.
Using specific language, sensations or emotions to target specific lifetimes.
A unique method of communicating with the subconscious mind without re-experiencing difficult memories.
Numerous methods of providing healing and support to the past life counterpart during the session.
Incorporating conversations between the present person and the past life counterpart to share wisdom, and deliver healing opportunities to both parties.
Specific tools for providing strength and courage for clients facing difficult memories.
Effective and rapid method for moving the client to a more desirable state of being in the world.
Understanding the difference between associated and dissociated states, and how you can use these to your advantage as you move through sensitive material.
What it means to discover certain patterns of dissociation during your client's session, and what you can do about it that may change lifetimes of dysfunction.
Handling abreaction using a quick somatic trick to calm uncontrollable crying, grief, rage, jealousy, and other negative emotions.
A specific protocol that will illuminate one's own purpose in life and be the guide post to walking one's path, and when and how this can be given to clients as homework. This is an exercise that every person would have benefitted from early in life.
Homework assignments suitable for your clients for greater integration of their session.
Gain personal experience with the process of dying, offering a stronger sense of ease and comfort in facing this inevitable experience.
Discover several of your own past lives during practice sessions to expand your self-awareness as well as take advantage of the opportunity to heal issues stemming from them.
You are invited to contact the instructor, Mary Lee LaBay, if you have any questions about the curriculum, or want to learn more about how these courses will support your career goals. Marylee@maryleelabay.com or 425.562.7277.
Mary Lee LaBay, PhD, holds a Doctorate in Behavioral Psychology, is the founder of Awareness Engineering. As a Certified Instructor of Hypnotherapy since 1999, she offers professional training in hypnosis, past life regression, and transpersonal discovery. LaBay has authored five books on hypnotherapy, self-hypnosis, and past life regression; and was named among the Top 100 Thought Leaders of 2007 by Personal Excellence magazine. She has maintained a private practice in Bellevue, WA, for over 14 years. To read more about the presenter, visit her website at www.maryleelabay.com.
Cost Notes
Fee includes a detailed workbook ($35 value). If you cancel and are eligible for a refund, you will be charged a $35 processing fee plus $35 for the workbook (total of $70).
Receive a discount, register by April 3

Continuing Education Units (CEUs, PDAs, CMEs, CPEUs):
CEUs available for NDs (except CA & OR)
CEUs available for marriage & family therapists, mental health counselors, and social workers licensed in
WA
CEUs available for LMPs licensed in WA
CEUs available for ARNPs and RNs licensed in WA
CEUs available for DCs licensed in WA
Category II CMEs available for MDs and PAs licensed in WA
Course Notes
It is recommended that you register at least two weeks prior to the first day of the course. About two weeks prior to course start you will receive an email with attached workbook and pre-class assignments. Please obtain a copy of Hypnotherapy: A Client-Centered Approach and Past Life Regression: A Guide for Practitioners, by Mary Lee LaBay (approx. $25 plus tax and $17.00 plus tax, respectively at the Bastyr Bookstore or other book outlets).Then complete the required homework and reading assignments prior to the first class session.
Location: Bastyr University Kenmore Campus, room #186 in April and room 284 in May. Bastyr University is housed in an older facility with fluctuating interior temperatures; it is advisable to wear layers. Also, Bastyr is a "fragrance-free" campus.
One hour lunch break – Bring a sack lunch or eat in Bastyr's dining commons