Success in Homeopathy: Four Homeopaths - Four Cured Cases (HOMEOP - 12SUCC04)
April 27th, 2013 1:00 PM through 6:00 PM
14500 Juanita Dr. NE




Bastyr University


ROOM 186


Kenmore

,

WA

98028-4966




United States
| | |
| --- | --- |
| Professional WAHA member after 4/21 | $ 75.00 |
| Professional non-WAHA member after 4/21 | $ 95.00 |
| Bastyr/NIAOM Alumni after 4/21 | $ 75.00 |
| Full time student | $ 35.00 |
| | |
| --- | --- |
| Audience | health care professionals, counselors, mental health therapists, social workers, homeopaths,full time students |
| | |
| --- | --- |
| Exclude from main events feed | No |
Instructors: Doug Brown, CCH, RSHom(NA), FNP; Richard Mann, ND, DHANP; Nancy Mercer, ND, DHANP; Lucy Vaughters, PA-C, MA-T, CCH April 27, Sat, 1-6p.m. 5 CEUs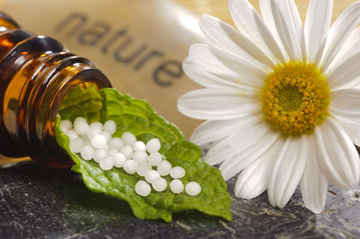 Hearing cured cases is such an inspirational experience. The Washington Homeopathy Association (WAHA) and the Department of Homeopathy at Bastyr are bringing together four excellent homeopaths who will each present a cured case. These four masters will let us hear their cases and walk us through what they saw, how they selected the remedy, and how the remedy acted.
There are several methods of case-taking that still respect the underlying tenants of classical homeopathy, and these four practitioners each has a coherent method that achieves healing results. At the end, they will sit together on a panel to answer questions and respond to comments. Below is a brief introduction to each presenter's presentation:
Richard Mann, ND, DHANP: "An Impulse to Kill with a Knife"
Nancy Mercer, ND, DHANP: "Managing Multiple Symptoms with One Remedy Over 8 Years"
Lucy Vaughters. CCH, PA-C: "Miserable Menstrual Migraines: From narcotic dependency, to 80% reduction in pain - with a single remedy determined through Vital Sensation Methods"
Doug Brown, CCH, RSHom (NA), FNP "How contemporary insights broaden and deepen an understanding of a cured case"
Schedule:
1:00 – 2:00p.m. Case Presentation #1
2:00 – 3:00p.m. Case Presentation #2
3:00 - 3:30p.m. Refreshments & Networking
3:30 - 4:30p.m. Case Presentation #3
4:30 - 5:30p.m. Case Presentation #4
5:30 – 6:00p.m. Panel Q & A
We are:
Getting together
Hearing different styles of case taking
Learning from cured cases, and
Honoring the Homeopaths among us
Presenters:
Doug Brown, CCH, RSHom(NA), FNP
In looking back upon his career, Doug states "If anybody had suggested 25 years ago that I would become a full-time practicing homeopath I would have been mystified and astonished!" As a graduate of Yale University's Family Nurse Practitioner program in 1987, Doug was fully committed to the medical model of health and disease upon which his training was based.

After more than a decade of prescribing pharmaceutical drugs, however, he developed a strong feeling that there must be something more. Intuitively he sensed that there was a connection between physical problems and the state of mind that mainstream medicine had not yet grasped. He began an intensive search for this missing link, never suspecting that the answer lay in a forgotten, 200-year-old medical tradition called homeopathy.

While he was taking workshops on hypnosis, guided imagery and other mind-body therapies, his two-year-old son became ill with an ear infection. After two courses of antibiotics failed to resolve his high fever and pain he became desperate, and brought him to a homeopath. Not having much faith in the little sugar pellets he was told to dissolve on his son's tongue, the rapid cure he observed amazed him. Like most people, he tried to dismiss what he couldn't understand. But a repeat experience several months later forced him to take a closer look at this obscure medical art and science.

Within a year he had enrolled in the Hahnemann College of Homeopathy. After only 12 months of study he was so persuaded of the superior efficacy and deeper healing provided by homeopathy that he opened his own homeopathic practice in downtown Portland. Soon after he resigned his positions in mainstream medical settings, having educated himself out of his former jobs!

Doug takes great joy in his practice of homeopathic medicine. It allows him to become both an instrument in, and a witness to, a healing process which points to a deep compassion and impulse towards wholeness built into the structure of our universe. His busy practice gives him a front row seat to witnessing the joy and mystery of healing through the power of perception and consciousness.
Richard Mann, ND, DHANP
Richard Mann has traveled extensively in Europe and Asia, and since the early 1970s has had an abiding interest in eastern philosophies and meditation. After pursuing a doctorate in Buddhist studies and meditation at the California Institute of Asian Studies in San Francisco, he became interested in the healing powers of nature. In 1978 he helped found the Pacific College of Naturopathic Medicine. He moved to Seattle to continue his studies at Bastyr University, where he graduated with a degree in naturopathic medicine.
He has been teaching at Bastyr University since 1997, and was the chairperson of the Homeopathy Department at Bastyr for 12 years (2000-2012). He has participated in homeopathic seminars both in the U.S. and Europe since 1992, and he continues to be part of a homeopathic seminar that meets twice a year in Leuven, Belgium, with Henny Heudens-Mast. He has a diplomate in homeopathy from the Homeopathic Academy of Naturopathic Physicians. Richard has been a practicing naturopathic physician at the same location in the Capitol Hill neighborhood in Seattle since 1987.
Nancy Mercer, ND, DHANP
Nancy Mercer's early discipline and passion in life was ballet. Ballet led her to modern and
improvisational dance and sustained her focus until her early 20's. Dancing led her to massage and manual therapies which in turn brought her to naturopathic medicine. She graduated from Bastyr University in 1987 and has over 20 years in private practice.
Her intention after completion of her ND degree was to study acupuncture. Instead, guided by something stronger than a conscious decision, she found herself enrolling in the International Foundation of Homeopathy (IFH) course (Seattle WA 1991).The same transcendent longing that powered her passion for dance propelled her toward the study and practice of homeopathy. Lou Klein, Massimo Mangliovori, Nandita Shaw and Rajan Sankaran have been her most influential teachers.
In 1999 a colleague taking a sabbatical invited Nancy to fill in as supervisor of clinical homeopathy at the Bastyr Center of Natural Health. What was intended to be one quarter has turned into 13 years. She's found teaching and mentoring aspiring homeopaths to be another passion - equally rewarding and challenging. She feels it's actually a lot like dance improvisation. The structure is set by the time frame, exam rooms, patients and students, and what happens in between is the creative interplay, homeopathy and healing.
Nancy has been in private practice in Seattle's Roosevelt District for over 20 years. Since 1999 she has been an adjunct clinical faculty at Bastyr Center for Natural Health supervising students in the homeopathy specialty. She is also a clinical faculty member at the Seattle School of Homeopathy in Edmonds, Washington.
Lucy Vaughters, PA-C, MA-T, CCH
Lucy is a licensed, board-certified Physician's Assistant (BS Hahnemann/Drexel University, 1984). She has studied and practiced homeopathy since 1990, after seeing a family member cured of a chronic complaint with a single dose of a remedy. Her main teachers have included Paul Herscu, Lou Klein, and Rajan Sankaran. Lucy received CHC certification in 1996, and served on that board for three years. Until finding her calling as a homeopath, she worked as a clinician in a college health service, as a woman's health clinician at Planned Parenthood, and in the medical/surgical unit of a state hospital in New York.
Lucy is passionate about teaching people the gentle, safe and effective art and science of homeopathy. In addition to leading a large homeopathic study group in Ithaca from 1987-1990, she founded, directed and taught at two schools of homeopathy: The Finger Lakes School of Homeopathy (1993-96) and the Seattle School of Homeopathy (2006-present). Some of the graduates of these schools have gone on to become board certified homeopaths. She also was an adjunct instructor of homeopathy at Bastyr University from 2000-2003.
Prior to entering the healing arts, she was a copy editor for a social studies curriculum company, a freelance editor and an English teacher. After completing undergraduate work as one of the first 200 women at Dartmouth College in the '70s (Summa Cum Laude, Phi Beta Kappa), Lucy received a special fellowship to do a masters in teaching in 1976 at Cornell University, where her focus was on public alternative education. She taught English for a little over three years at the progressive Lehman Alternative Community School (LACS) in Ithaca, NY before leaving LACS to pursue Physician Assistant training.
Continuing Education Units
CEUs available for NDs (except CA & OR)
CEUs available for marriage & family therapists, mental health counselors, and social workers licensed in WA
CEUs available for ARNPs and RNs licensed in WA
CEUs available for CCHs
Course Notes
Receive a discount, register by Apr 21.
The Power Points will also be available for download five days prior to the event (you will be sent the Google.docs password via email.
Location: Bastyr University Kenmore Campus, room 186. Bastyr University is housed in an older facility with fluctuating interior temperatures; it is advisable to wear layers. Also, Bastyr is a "fragrance-free" campus.