Chicken Noodle Soup with Savoy Cabbage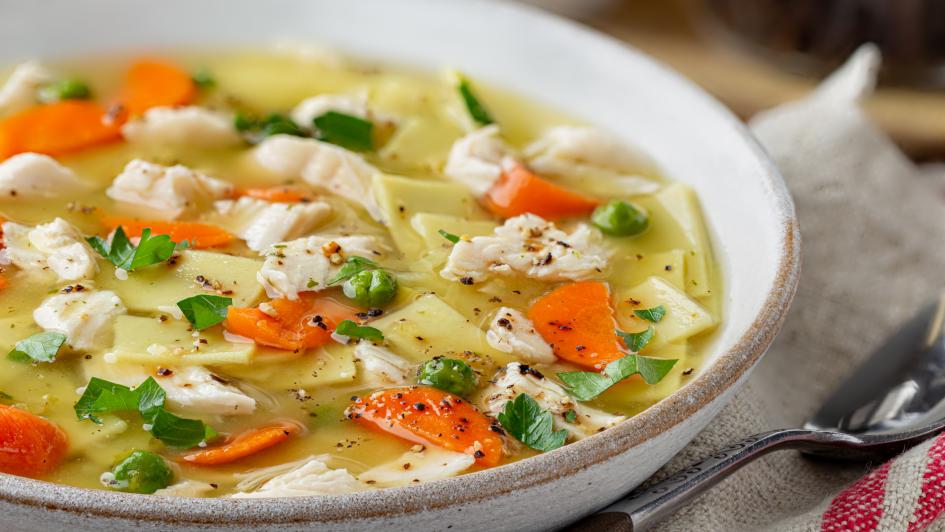 Ingredients:
1 Onion, chopped
2 Carrots, chopped
2 Ribs Celery, chopped
2 – 3 tablespoons olive oil
1 tablespoon dried or 3 tablespoons fresh parsley
2 quarts chicken stock (can be store-bought)
12 ounces spiral wheat or gluten-free pasta
1 rotisserie chicken, meat pulled from the bone
2 cups green cabbage sliced thin
1 – 2 tablespoons fresh lemon juice
Salt to taste
Directions:
In a large stock pot, add oil and onion – sauté until caramelized. Add parsley, carrots, and celery – sauté until vegetables are soft. Add broth and bring to a boil. Add pasta and boil until ¾ done. Next, add chicken and greens. Add salt and lemon juice to taste.