Program Overview
The Doctorate in Acupuncture Completion Track is designed for those who have previously graduated from an ACAHM-accredited master's program and want to obtain a higher skill level in advanced diagnostic studies, collaborative and integrative care, and professional development. 
Deepen your understanding of Traditional Chinese Medicine (TCM) and gain advanced skills in diagnostic studies and collaborative and integrative care. Students in this program will be required to be co-enrolled in the Master's program.
Cost
$587/credit hour (average)
47
47 number of states (including DC) that legally recognize acupuncture
1,004
minimum number of total clinical training hours before graduation
44
number of preceptor hours shadowing acupuncture and Chinese herbal medicine professionals in their private practices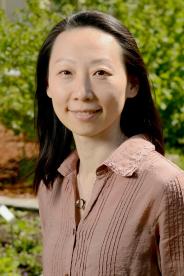 Angela Tseng
DAOM, LAc
Dr. Tseng has been an acupuncturist since 1999. After graduating from Bastyr University with her Master of Science in Acupuncture (1999) and Certificate in Chinese Herbal Medicine (2000),…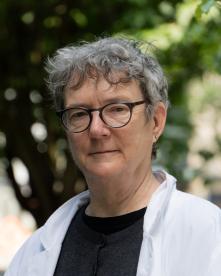 Sara Johanna Bayer
DAOM, MA, LAc, LMP
Sara's past experience was as an instructor and clinical supervisor at various institutions including California Acupuncture Institute, Pacific College of Oriental Medicine, Northwest…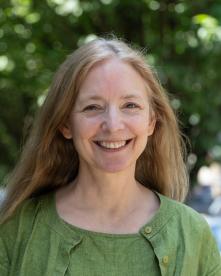 Kathleen Lumiere
DAOM, MAc, LAc
Dr. Lumiere began an acupuncture program for low-income patients at the 45th Street Medical Clinic in 2000. She has taught as an adjunct faculty member and clinical supervisor at Bastyr…
Program Details
GPA 3.0 in master's degree from an ACAHM accredited or pre-accredited program
Prerequisites for the DAc Program: A bachelor's degree and the required prerequisite coursework (minimum GPA 2.75). If without a bachelor's degree, then must complete the required prerequisite coursework in addition to specific general education requirements, which total a minimum of 135 quarter credits.
General Chemistry with lab (survey level) - 1 course
General Biology with lab (survey level) - 1 course
Physics - 1 course
General Psychology - 1 course
Intermediate Algebra* - 1 course
*Intermediate Algebra is not college level, and credits will not transfer towards undergraduate degree completion.
Undergraduate Entry Option
In addition to the detailed prerequisites listed above, applicants who plan to start the program without an awarded bachelor's degree must also complete the following General Education Requirements:
English Literature and Composition - 9 quarter credits
Speech Communication or Public Speaking - 3 quarter credits
Natural Sciences and Mathematics - 9 quarter credits
Arts and Humanities - 15 quarter credits
Social Sciences - 15 quarter credits
Electives - 70 quarter credits
Recommended Elective Courses
For students entering the program without a bachelor's degree, the following are strongly recommended courses to take while completing your general education requirements:
Anatomy
Chinese Language (Mandarin)
Physiology
Chinese History/Culture/Philosophy
Organic Chemistry
Microbiology
Biochemistry
Business
Cellular Biology
Marketing
Graduates of Basytr's DAc program are presented with a variety of opportunities to become a respected healer in both conventional and natural medicine circles.
Licensed Acupuncturist (LAc) in private practice
Licensed Acupuncturist (LAc) with a collaborative patient care model with other private practice practitioners
Licensed Acupuncturist (LAc) within an integrative clinic or collaborative clinic