MS in Nutrition and MA in Counseling Psychology
Students that have a unique passion for nutrition and mental health will nurture their calling through Bastyr's Master of Science in Nutrition and Master of Arts in Counseling Psychology (MSN/MACP) dual-degree program. The program integrates clinical training in nutrition and mental health counseling, leading to licensure as a mental health counselor. 
Cost
$728/credit hour (average)

I am so grateful for my education with Bastyr, it prepared me well for my career.  It is a great privilege to do this deep healing work with patients.  Bastyr helped me find my path in life in the healing arts.
Social Justice and Advocacy lens
Eligible to take the state licensing exam upon graduation (LMHC and CN)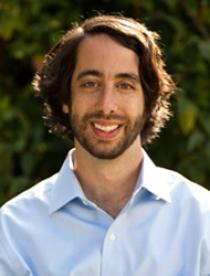 Faculty
Daniel C. Rosen
Ph.D.
Dr. Rosen was the founding co-director of the Daniel K. Church Center for Social Justice & Diversity at Bastyr University (2014-2020). He founded the non-profit organization AWARE in…
Program Details
Students may take individual, science-based prerequisites as a non-matriculated student. If you wish to discuss taking specific pre-requisites at Bastyr, please contact Admissions. Here is a list of courses offered.
Cumulative GPA of 3.0, or a 3.0 in the last 45 credits in their undergraduate degree, a B or better in General Psychology, Human Physiology, Organic Chemistry, Biochemistry, and Microbiology and a C or better in all other prerequisite courses. Exceptional candidates who do not meet these standards will be reviewed on a case-by-case basis.
Human Physiology or a combined Human Anatomy and Physiology - 1 course
Organic Chemistry* - 1 course
Biochemistry**- 1 course
Introductory Nutrition - 1 course
Introductory Psychology** - 1 course
College Algebra or Statistics - 1 course
Microbiology - 1 course
*Must be science-major level and not survey-level with at least one lab in any science class.
**Biochemistry and psychology courses must have been taken within seven years of program start.
Mental health counselor
Lifestyle/behavior change counselor
Counselor for patients with eating disorders
Nutrition consultant
Nutrition educator
Nutritionist in select states
School counselor
Mental health and substance abuse social worker
Rehabilitation counselor
Marriage and family counselor
Prevention and wellness coach or consultant
Corporate wellness consultant