Maternal-Child Health Program Overview
Unlock your advocacy, research and leadership skills and start creating change at the systems level. In order to transform improve maternal-child health care, much work is needed outside of the clinical setting. If you are passionate about eliminating health inequities and transforming perinatal care, this is the degree program for you.   
This program is primarily online, meaning you'll be able to continue living and working in your home community. Students spend two weekends on campus, one at the beginning and one at end of the program and attend two synchronous classes virtually most weeks of the term. Students will complete a master's thesis, capstone project or internship of their choice, in collaboration with an advisory committee.  
Cost
$839/credit hour (average)


MCHS - Testimonial
The focus on maternal-child health care and the systems that create health outcomes felt more meaningful and useful to the career path I was hoping to follow. The evening class times made it possible for me to continue working part-time while pursuing higher education.
The MCHS degree gave me the formalized, advanced knowledge I needed to gain respect from service providers, bureaucrats and ministerial representatives, in my work as a maternity services advocate and advisor. It has opened doors for me.
Maternal Health Program Highlights
Mostly Online Learning Format
Mentorship by Expert Faculty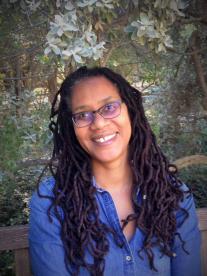 Tanya Taiwo
LM, CPM, MPH, Ph.D.
Dr. Khemet Taiwo is an epidemiologist whose dissertation research examined the role of maternal prenatal stress on child neurodevelopment and how these stressors interact with environmental…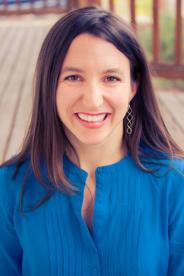 Kristin Effland
LM, CPM, MA
Prior to working at Bastyr University, Kristin worked with the Wenatchee Midwife Service as well as working as a midwife at Gentle Hands Midwifery in Bellingham, WA. She trained in Seattle,…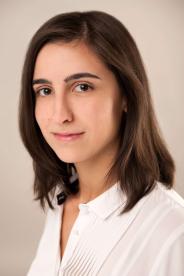 Cristina Ciupitu-Plath
MSc, DrPH
Dr. Cristina Ciupitu-Plath is a sociologist and public health professional with more than 8 years of experience in public health research and education. Her main research interests revolve…
Maternal and Child Health Systems Program Details
Applicants should have a bachelor's degree or equivalent number of credits (180 quarter credits) from an accredited university or a MEAC accredited midwifery program with a GPA of 3.0 or higher. Applicants without a bachelor's degree who have a midwifery certificate or other professional training will be considered on a case-by-case basis.
Applicants must also have appropriate training (with appropriate certification when available) and documentation of a minimum of two (2) full-time years of practical experience as a midwife, doula, childbirth educator, or lactation specialist. Other credentialed MCH professionals such as perinatal nurses, public health specialists, social workers, health care financial experts, psychologists, and physicians seeking leadership training consistent with humanistic, rights-based maternal-infant care will also be eligible.
Admitted students must have access to a laptop computer with high-speed Internet, a webcam, and a headset.
Course Prerequisites
Prerequisite courses (with grades of 3.0 or higher in each course) include:

a basic statistics or biostatistics course within the past five years.
English composition and writing.
a public speaking course or equivalent academic or professional experience with public speaking, as determined by the University's admissions process.
This fund provides tuition reduction support for midwives in our Master of Arts in Maternal-Child Health Systems program.

Dorothea Lang, CNM, MPH, FACNM, a midwifery leader of national and international prominence who passed away in May 2017 at age 84, believed in a unified profession and the need to expand our capacity by growing the "academy" of educators, researchers and policy experts. Inspired by the launch of this innovative new program in 2015, Dorothea made a significant gift to create scholarships to support talented midwives committed to taking leadership in changing our maternity care system.
Education leadership, research, policy making and advocacy
Program management and administration
Research
Consultant to maternal/infant health initiatives
Educator in maternal-child health systems
Local or national policy advocate