Traditional Chinese Herbal Medicine Program Overview
Discover our comprehensive Chinese Herbal Medicine Certificate program at Bastyr University for licensed acupuncturists. Apply online today.
Credentials Earned
Chinese Herbal Medicine Certificate
Cost
$850/credit hour (average)
220
Number of clinical training hours
150
minimum number of herbal formulas you'll learn
330
Minimum number of herbs and other therapeutic substances covered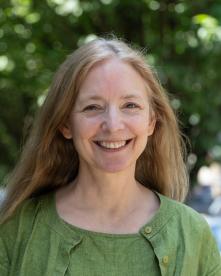 Kathleen Lumiere
DAOM, MAc, LAc
Dr. Lumiere began an acupuncture program for low-income patients at the 45th Street Medical Clinic in 2000. She has taught as an adjunct faculty member and clinical supervisor at Bastyr…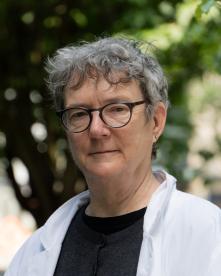 Sara Johanna Bayer
DAOM, MA, LAc, LMP
Sara's past experience was as an instructor and clinical supervisor at various institutions including California Acupuncture Institute, Pacific College of Oriental Medicine, Northwest…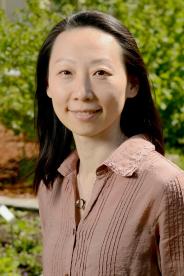 Angela Tseng
DAOM, LAc
Dr. Tseng has been an acupuncturist since 1999. After graduating from Bastyr University with her Master of Science in Acupuncture (1999) and Certificate in Chinese Herbal Medicine (2000),…
Integrative Herbology Training Details
The CCHM is a postgraduate course of study that includes both didactic and clinical training. The minimum requirement for the CCHM is one of the following: a master's degree in acupuncture from an ACAHM-accredited institution, a certificate in acupuncture with 10 years of documented clinical experience, or a current enrollment in a Master of Acupuncture program from an ACAHM- accredited institution. Applicants need to have completed or be in the process of completing the following coursework:
Intermediate Algebra - 1 course
General Psychology - 1 course
General Chemistry (allied-health level with lab) - 1 course
General Biology (allied-health level with lab) - 1 course
General Physics (allied-health level) - 1 course
The following classes are prerequisites and may be completed while taking CCHM classes: Survey of Organic Chemistry, Biochemistry, and Microbiology.
CCHM applicants must have a background in the basic sciences that is comparable to Bastyr University's master's curriculum. Upon review of past coursework, applicants may be asked to take a higher-level science course or complete a competency exam.
Licensed acupuncturists (LAc) who expands their therapeutic scope of practice in the field of Chinese herbal medicine.
Acupuncturist who wishes to own & operate a Chinese herbal medicine dispensary.