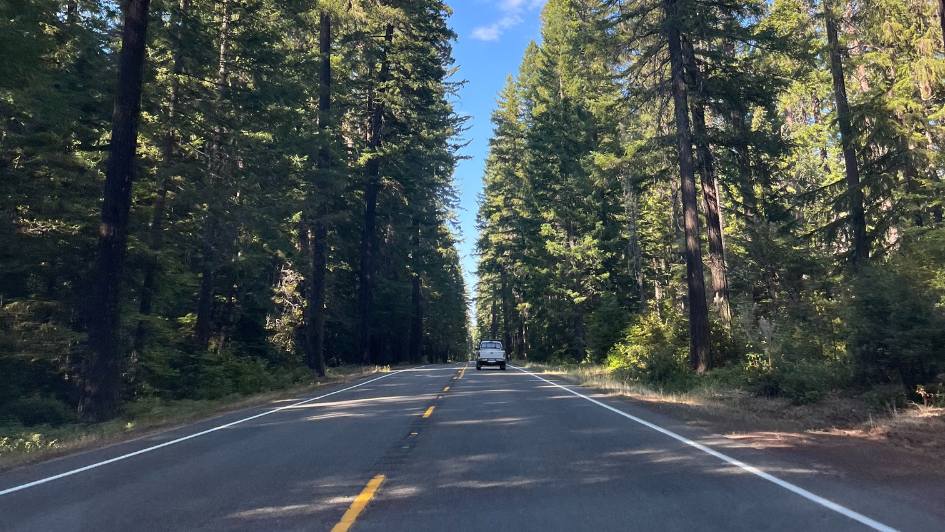 Hello my future fellow out-of-state students!! Below are my top tips on how to move to a new state for grad school without spending all your money. But first, a little about me and my trip -
I was raised and completed my undergraduate degree in California, but wanted to move somewhere new for grad school- enter Bastyr University Seattle! Bastyr, the Kenmore Washington location. I chose to move into the Bastyr Student Village to limit the amount of furniture I would have to buy initially, plus it would be super convenient for classes and making friends since I knew no one prior to moving.
The drive out
My plan was to pack as much as I could into my Prius, then order ahead what I needed in addition to shopping once I arrived. The Bastyr campuses allow you to mail items ahead of your arrival once you are assigned a room, so that is what I did. (The only items I chose to order ahead of time were a larger bed frame and mattress, but this was my biggest moving expense and totally optional).
I chose to drive up because I wanted my car in Washington and it would save lots of money on shipping my car and belongings, even with the current price of gas. I filled my car to the brim with my clothes, bedding, camping gear, board games, some pantry staples, and anything else I already owned that I did not want to rebuy that could fit (Hot tip: you can jam games or shoes under the seats in your car to utilize all the space you have, especially with awkward shaped items). 
Setting up your living space
Once I got to Kenmore, the real fun began. My game plan was to start at the most affordable stores and work my way up the price food chain to only buy what I still needed at full price. Not only did this save a bunch of money, but it was also more sustainable! For me, this looked like starting at Goodwill. From Goodwill, I got almost all of my kitchen supplies, storage containers, decor, and art! Then for items I did not want to buy used like towels, bath mats, etc I went to TJ Maxx, the Dollar Store, and Kohl's. These stores were a great in between to get new items at a discounted price. They don't have everything you need, but you can get a lot of what you need at a good rate.
If you plan to live on campus. I would highly recommend waiting until you get to see your housing assignment and meet your housemates to buy kitchen supplies and decor!!! This is because oftentimes students live in the same building for multiple years, or graduated students will leave some of their old items for the future tenants. Also, each hall can have a different amount of people in them, so the amount of storage you may get can vary. Or, other new students will have also bought a massive pack of silverware or blender and are willing to share! Not only will this save money, but it can help keep down clutter and waste in your new home, especially in shared spaces like the kitchen. Another thing that is important to know when shopping is that the campus provides items like sponges, dish soap, and trashbags to each hall. While it's nothing outrageous, every bit helps!
To buy the few items I was not able to find at Goodwill, TJ Maxx, the Dollar Store, or Khols, I finally went to Target. Hitting Target last definitely limited how much I spent because while they have a lot of what you would need like kitchen supplies, bedroom/office supplies, and cute decor, I was basically able to get all that at other stores for way less. 
BONUS: My move-in weekend was a busy garage sale weekend in Kenmore! Just driving around to the stores listed above, I ended up seeing and stopping at 6 garage sales! If you have extra time, stopping at garage sales can be another great place to get a variety of things for amazing deals, including unique pieces that you definitely wouldn't find at a Target or Kohl's, for example.
I hope this helps someone feel less intimidated or worried about how expensive it will be to move to a new state!
Interested in what it's like to take on a work-study job while in school as a way to make extra money? Reach out to a student ambassador!
About the Author
Rachel Wright is a midwifery student in Kenmore, WA. She believes that it is every birthing person's right to feel emotionally, spiritually, and physically safe and supported during their pregnancy and birth experience. Her clinical interests include prenatal nutrition, vaginal seeding, and trauma-informed care.