Favorite San Diego Spots Near Campus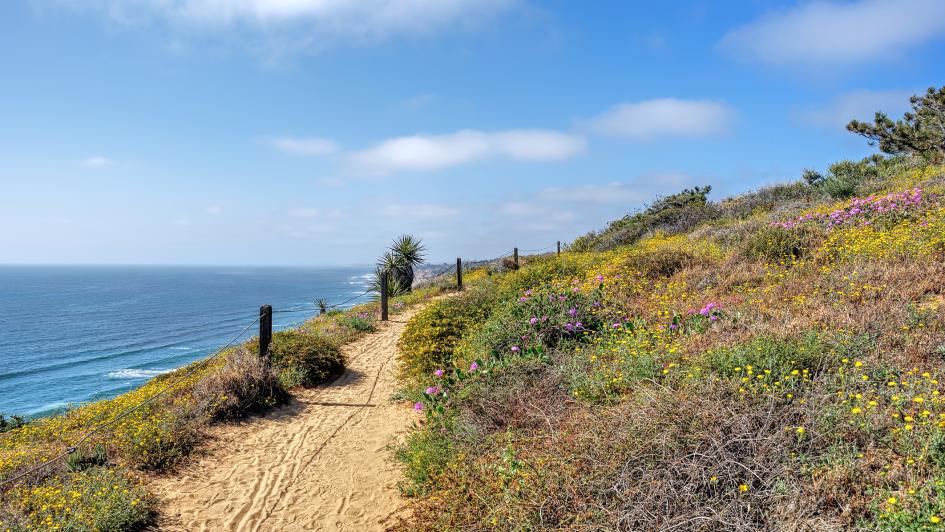 The San Diego campus is nestled in Sorrento Valley, a business center in the northern part of San Diego. While at first it may seem that only offices are around, there are some surprisingly great gems in the area for a quick school get-away. 
1. Need a cup of coffee?
Check out Copa Vida, the Carmel Valley Location. There's always plenty of sunlight and good vibes, and they offer great food and drink options. 
Parakeet Cafe in the One Paseo mall is a quick 10 minute drive from school and offers some great healthy food options and delicious drinks, along with the opportunity to get in some great shopping while you're in the area. 
Corner House Cafe is a great outdoor spot where you can enjoy your coffee in an outdoor oasis. This cafe is next door to some great food shops, so enjoy a taco or a sandwich while you're there! 
2. Want to check out some local breweries?
Karl Strauss Sorrento Mesa offers some great local San Diego beers and has a beautiful coy pond to enjoy while you eat and drink. 
New English Brewing offers a local taco truck, fun games, and a great indoor-outdoor vibe. Check out this hidden gem to get some great beers and great vibes! 
3. Looking for the great outdoors?
Los Penasquitos canyon neighbors our beautiful San Diego campus and offers a host of trails for hiking or biking that showcase San Diego's amazing landscape. Some of the trails you can easily walk to from campus to sneak in some Vitamin D between classes! 
Torrey Pines State Beach is a beautiful beach close to school, known for homing the rare Torrey Pine trees. Check out the beautiful beach and bright blue ocean, or walk up to the reserve to enjoy hiking trails right on the cliffs overlooking the ocean. 
Immersing yourself in a city and discovering these local hidden gems is a great way to make that city start to feel like home. I hope that you will learn to love San Diego as much as I have!
Piece written by: Kristin Uncur, ND and MACP dual degree student