Exploring Around Bastyr Seattle Campus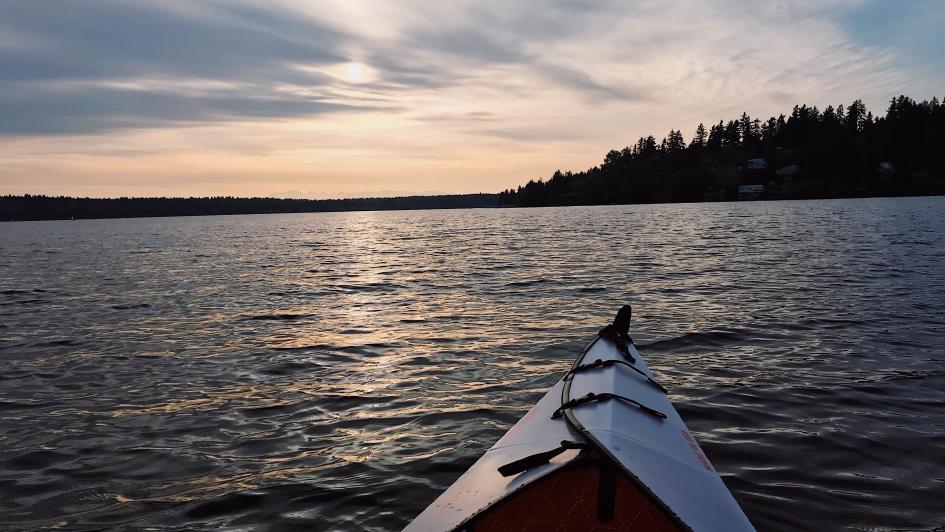 My name is Ivy Garrett and I'm currently in the Master of Science in Acupuncture with a Chinese Herbal Medicine Specialization. I've been a local in Seattle for almost ten years now and want to take you around to my favorite spots on campus and beyond. 
Campus
My favorite (and I'm sure many others as well!) place on the Seattle campus has to be the Bastyr gardens area. On the backside of campus you'll find a beautiful greenhouse flooded with plants, rows of medicinal eastern and western herbs organized by bodily system, a massive weeping willow and a gazebo. It's one of the most tranquil places I've experienced in all of Seattle and it's right on our property at Bastyr.
Local Parks
Whether you're looking for a spot to hang with friends, walk the dog, or chill with a good book, the Seattle area has many parks worthy to check out. My favorites close to Bastyr are OO Denny and Juanita Bay. OO Denny is the best for picnics or swimming, while Juanita is my sunset and kayaking spot. 
Gasworks Park over in Wallingford and Discovery Park in Magnolia are also great options. Gasworks has one of the best views of the city skyline (next to Kerry Park or Alki), and Discovery has great hiking trails, beaches, and a view of Rainier. 
As far as the best beach in Seattle, I would say that's Golden Gardens. It's one of the only true sandy beaches I've discovered in the area and often gets quite crowded but is worth it. 
Coffee Shops
Urban Coffee Lounge is my favorite coffee place in the Seattle area and it happens to be a 10 min drive from Bastyr. They have ample seating, delicious food, and even serve alcoholic beverages at night if that's your jam.
Zoka Coffee is a close second for me, located in downtown Kirkland, Meridian, South Lake Union, Queen Anne, and the U District. It's accessible wherever you live and worth trying out! 
Food
The diversity in food is one of my favorite parts of being a Seattleite. Even the most picky eaters will find something they enjoy here. 
Here are some of my favorites:
As you can see Seattle is a wonderful place for not only school but all of the local spots. Whether you're looking for a day in studying, dinner with friends, or a short hike within the city, you can find it all here.