Dual-Track Program Pros & Cons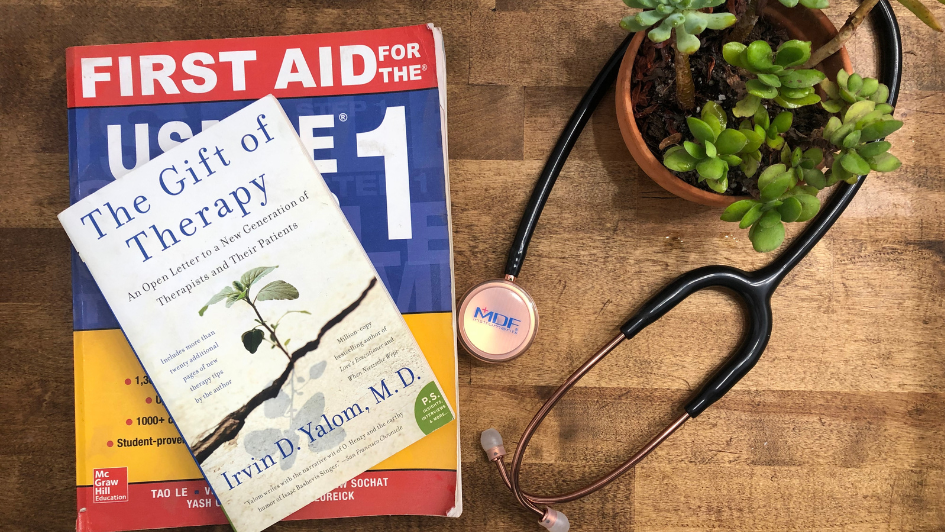 As most of you know, Bastyr University offers a lot that other medical schools don't: a root cause approach to medicine, teachers that truly care, evidence-based natural health, and so much more. Another awesome opportunity at Bastyr is the dual track option: the opportunity to obtain a masters AND a doctoral degree in only 5 years. I am now in my 5th year at Bastyr as a member of the Naturopathic Doctoral (ND) program and the Master's in Counseling Psychology (MACP) program. Today, I want to tell you a little bit about what the journey's been like. 
The Pros:
1. You end up with two degrees and eventually two licenses!
The reality is obtaining two degrees in five years with an opportunity for two clinical licenses is a rare, awesome opportunity. The realm of career opportunities, your qualifications, and what you can offer your patients is largely expanded! 
2. The clinical knowledge and broadened lens
When I first entered the counseling program, I was unsure how much of what I learned I would apply to my ND patients. For me, the counseling program has been invaluable in forming my ND clinical lens and recognizing a truly holistic perspective on health. Naturopathic medicine preaches the mind-body connection, and this background in counseling provides you with the tools and knowledge to truly help your patients.
3. The Mix Up in your routine
Another fun part of dual-track is that the course material, teaching styles, and areas of the brain utilized are all vastly different for the ND and MACP programs. This balance of styles and material helps to keep life fun and interesting as you shift from one class to another. This routine "mix up" is something that can follow you into your career, providing a balance between counseling clients and ND patients that helps to keep life interesting and inspiring.
The Cons: 
1. One more year 
At the end of the day, your original cohort will graduate and you will be at Bastyr for one extra year. Medical school is a long process, and obtaining a master's as well makes it a longer one! The extra year is also something to consider financially, whether you are paying directly for school or taking out loans, it is more money in the end.
2. Busy, busy, busy 
Obtaining two graduate-level degrees simultaneously is busy. You balance night and morning classes as well as assignments, projects, tests, and learning material of two graduate-level programs. It can sometimes feel like a whirlwind, and you may have to shift some priorities in your life! 
3. So much to learn
The last consideration is how much material you are learning at the same time. When looking at things to study, the world is your oyster. Should you focus on counseling theories or Erikson's stages of development? Should you learn the pathophysiology of various endocrine conditions? Delving into all this material at one time can be a lot. However, if you're someone who likes to learn like me - I think this can also be a pro! 
Everyone's path at medical school can look different, whether it's the clubs you join, the specialties you focus on, or those modalities you absolutely love. Dual track programs at Bastyr can be another awesome way to increase your qualifications and to truly gain more knowledge about mental health.
About the Author
Kirstin is a dual track MACP and ND student at Bastyr University San Diego. She is passionate about mental health, chronic fatigue, and chronic pain and loves exploring the many San Diego hiking spots with her two dogs on the weekends.