Program Overview
If you have already earned a degree in a non-science area of study or are missing several of the classes required for graduate studies in naturopathic medicine, this is the place to start. Students take only the courses they need and are not required to complete the full year-long program if they have completed some of the courses previously.  
Program Length
Courses must be completed in 1 year.
Cost
Cost varies depending on student. 

Student Testimonial
I feel so comfortable and supported and have excelled academically at Bastyr. In the post-bacc program at Bastyr, you're not just a student trying to complete your pre-med requirements, you are a new part of a community where every person you meet is willing to lend a helping hand.
25:1
Student to teacher ratio
4,100
hours of didactic and clinical instruction
45
residency sites located across 11 states and British Columbia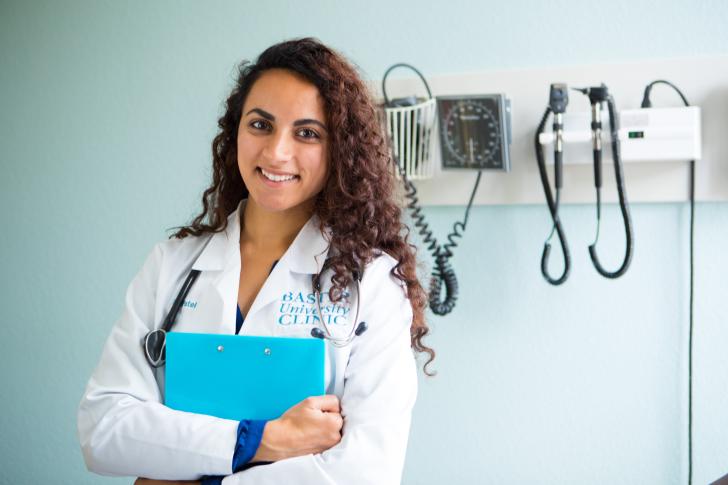 Post-Graduate Residency Program
Apply what you have learned and launch your naturopathic career. Bastyr University has a well-established residency program at the Bastyr Center for Natural Health and a Bastyr University Clinic. In addition, the University has several affiliate residency training programs. The School of Naturopathic Medicine is a recognized sponsor of postdoctoral naturopathic medical education by the Council of Naturopathic Medical Education (CNME).



Program Details
Hold a bachelor's degree from a regionally accredited college or university or its equivalent.
Admission to the program requires a minimum cumulative GPA of 3.0, and an average 3.0 GPA in the prerequisites.
No specific undergraduate major is advised or required.
A candidate for the naturopathic medicine degree must be able to demonstrate appropriate observational and communication skills, motor function, intellectual-conceptual, integrative and quantitative abilities, and behavioral and social maturity. For more information, see the Required Abilities/Skills for Naturopathic Medicine Program Admission.
A bachelor's degree from a regionally accredited college or university with a GPA of 2.75 or above and:
General Chemistry with lab
(Please note: It is possible to take General Chemistry I & II with lab at Bastyr during the summer prior to starting the post-baccalaureate program. These courses also have a prerequisite of a passing grade in a college-level introduction to chemistry course.) - 2 courses (science-major level)
General Biology with lab (Must include cellular biology and genetics.) - 1 course (science-major level)
College Algebra - 1 course (or placement exam)
A career in naturopathic medicine offers a life's work helping people thrive.
Naturopathic doctor working as a primary natural care physician in private practice or in an integrative medicine clinic
Research in natural medicine
Naturopathic consultant/advocate in industry, insurance or the political arena
Wellness entrepreneur
Natural medicine spokesperson/advisor
Rural community doctor
Dietary supplement entrepreneur or natural products specialist
Corporate wellness educator
Public health administrator
Natural medicine author/public speaker
Faculty member in a naturopathic or conventional medical institution