MPH Program Overview
As a student in the public health program, you'll make a difference in the community as you work to promote health equity and social justice. This program equips you with the skills and knowledge required to address all factors –biological, social and environmental – necessary to help solve community health problems. 
Our faculty are well-connected in the local community, meaning that you will have the opportunity to work on actual public health initiatives within Washington State.  
Cost
$600/credit hour (average)


Testimonial
I'm very excited to be a naturopathic doctor that also has a degree in public health and a background in medical anthropology. I feel like those things have been the perfect trifecta to get me to where I can truly serve populations that don't have good access to quality medical care. I feel very excited to be able to bring naturopathic medicine to those communities and be working in a more rural area.
The evening learning format is designed for working professionals. The professors are very engaged and supportive of our learning.
Master of Public Health Program Highlights
100%
Self-reported CHES Pass Rate
Council on Education for Public Health (CEPH) Accredited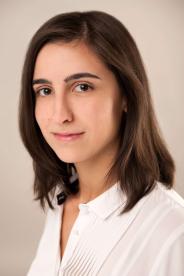 Cristina Ciupitu-Plath
MSc, DrPH
Dr. Cristina Ciupitu-Plath is a sociologist and public health professional with more than 8 years of experience in public health research and education. Her main research interests revolve…
MPH Degree Program Details
Bachelor's degree from a regionally accredited college or university with an average GPA of 3.0 or higher.
Completion of an introductory course in statistics or biostatistics with a grade of B or better within the last seven years.
Become certified as a Community Health Education Specialist
Work as a public health and community health educational professional
Work in organizations such as local health districts, state departments of health, nonprofit community agencies, government agencies, hospitals and other health care settings, school districts and university settings
Public health educator
Population health/chronic disease management specialist
Epidemiologist
Biostatistician
Research coordinator
Monitoring/surveillance specialist
Policy analyst
Program evaluator
Health program manager
Community outreach worker
Learn to apply human rights, health equity, and social justice principles to public health problems