Program Overview
The post-baccalaureate program allows students with non-science backgrounds or students missing a significant number of classes to complete the necessary prerequisites for nutrition Master of Science degrees at Bastyr. 
Students are allowed to take only the courses they need and are not required to complete the full year-long program if they have completed some of the courses previously.  
Program Length
must be completed in one year
Cost
$300/credit, total cost varies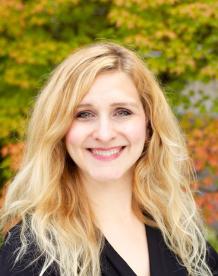 Faculty
Kory DeAngelo
MS, RDN, CD
Kory teaches graduate and undergraduate courses in clinical nutrition assessment and therapy, therapeutic culinary nutrition, food writing, and public health nutrition at Bastyr University…
Program Details
Hold a bachelor's degree from a regionally accredited college or university or its equivalent.
Achieve a cumulative GPA of 2.75 and prerequisite GPA of 2.0.
Complete the program prerequisite requirements.