Clinical Wonders of Acupuncture 1, 2, 3 (ACUP - 13 CLIN02)
February 1st, 2014 9:00 AM through 5:15 PM
14500 Juanita Dr. NE




Bastyr University


ROOM 1062


Kenmore

,

WA

98028-4966




United States
| | |
| --- | --- |
| Professional both days after 1/15 (price per day) | $ 179.50 |
| Bastyr/NIAOM alumni both days after 1/15 (price per day) | $ 194.50 |
| BU Staff both days after 1/15 (price per day) | $ 172.50 |
| Professional Sat. only after 1/15 | $ 239.00 |
| Bastyr/NIAOM alumni Sat only after 1/15 | $ 219.00 |
| Full time student both days after 1/15 (price per day) | $ 94.50 |
| Full time student Sat only after 1/15(price per day) | $ 119.00 |
| | |
| --- | --- |
| Audience | acupuncturists & medical doctors with acupuncture training, full-time AOM students with at least one year clinical experience |
| | |
| --- | --- |
| Exclude from main events feed | No |
This seminar provides the basic training on the Six Systems of the Balance Method. The systems are rooted in the concept of healing the body by balancing meridians. The systems contain logical processes for determination of the meridians to needle and an easy-to-use dynamic format to outline the treatment. You will be able to apply the concepts immediately in practice and develop effective treatments. The Six Systems are based on Ba Gua relationships, as well as the Chinese Clock. Feb 1, Sat, 9a.m.-5:15p.m., Richard Tan, OMD. 6.5 CEUs, PDAs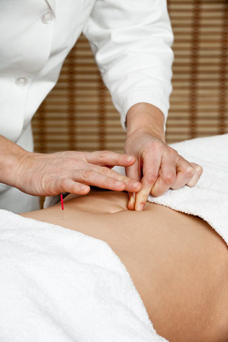 A detailed explanation of the Mirroring and Imaging Formats will be explained to assist you in effective point selection. Over the years, emphasis on simplification of the Mirroring and Imaging Formats has made these concepts more accessible to practitioners. This seminar is great for experienced practitioners of the Balance Method, as well as those who are new to this approach. It differs from previous Balance Method workshops due to its emphasis on case studies and practical application.
The cases will be resolved in three easy steps: Acupuncture 1, 2, 3. First, the meridian is identified which is the cause of the pain or disorder. Second, the meridians are chosen which will balance the affected meridian(s). Third, the points are chosen along the meridians which will be needled. Numerous cases will be discussed with the application of each of the Six Systems for each disorder. Finally, there will be hands on practice to assist in the learning process and you will be working on case studies step by step from beginning to the end to figure out the effective treatment strategy following the logic NOT the empirical.
Upon completion of this seminar you will be able to:
Describe the Six Systems in clinical practice
Determine which meridians are affected and need balancing
Determine which meridians to needle to create balance in a patient
Determine which specific points along the balancing meridians are most effective
Outline a treatment plan using the Balance Method
Create treatments using the Mirroring Format
Create treatments using the Imaging Format
Cost Note: Receive a discount, register by Jan 15.
Register for both days (Treating Zang Fu Disorders on Feb 2) and receive a discount.
Course Notes: It is suggested that you read Dr. Tan's book prior to the start of class. Acupuncture 1, 2, 3
Please Bring: A notebook and pen
Meals: One hour lunch break – Bring a sack lunch or eat in Bastyr's dining commons.
Location: Bastyr University Kenmore Campus, room 1062. Bastyr University is housed in an older facility with fluctuating interior temperatures; it is advisable to wear layers. Also, Bastyr is a "fragrance-free" campus.
Continuing Education Units (CEUs, PDAs, CMEs, CPEUs):
NCCAOM PDA points available for LAc's
CEUs approved for LAc's licensed in CA
Dr. Richard Teh-Fu Tan, OMD, began his studies in Chinese Medicine as a small child living in Taiwan. There he apprenticed with numerous masters and studied herbal medicine, five elements, zang-fu energetics and channel theory. As a young man he took his training to the army hospital where he treated hundreds of patients in conjunction with their western medical treatment. After moving to the U.S., Dr. Tan recognized frustration in the acupuncture community where many practitioners complained about the lack of clinical results and the length of time that it took for patients to feel better.
Yet, the classical texts state that the effectiveness of acupuncture treatments should be seen immediately, just as the shadow appears instantly when a pole is placed under the sun. Dr. Tan had an overwhelming desire to share this information, and he began to lecture about the classical methods of acupuncture that yield instant results. Years later, Dr. Tan is now renowned for sharing his knowledge of the Balance Method to thousands of practitioners worldwide. He continues to lecture on the basics of acupuncture treatments, while constantly expanding his teachings for dedicated students.
Besides compiling this traditional knowledge, Dr. Tan is most proud of his own unique inventions in the field of Chinese medicine. He developed the Strategy of Twelve Magical Points which treats complex and multifaceted disorders. In addition, he combined the Balance Method with Five-Element theory which allows for tonification and sedation of specific points without needle manipulation.
Dr. Tan is the author of five books: Twelve and Twelve in Acupuncture, Twenty-Four More in Acupuncture, Shower of Jewels, Dr. Tan's Strategy of Twelve Magical Points and Acupuncture 1,2,3. He has plans for a future book entitled Acupuncture 1,2,3 for Internal Disorders. Dr. Tan is also sought after for his knowledge of Feng Shui design for both residential homes and large-scale business developments. In addition, he makes time for personalized Ba-Zi readings based on his complex understanding of Chinese astrology.