Ayurvedic Pulse Assessment: Internal Organ Pulse & Methods of Healing Weak Organs (AYUR - 13PULS03)
March 15th, 2014 10:00 AM through March 16th, 2014 3:30 PM
14500 Juanita Dr. NE




Bastyr University


ROOM 286


Kenmore

,

WA

98028-4966




United States
| | |
| --- | --- |
| Professional after 2/19 | $ 355.00 |
| Bastyr/NIAOM alumni after 2/19 | $ 315.00 |
| BU Staff after 2/19 | $ 285.00 |
| Full time student | $ 95.00 |
| | |
| --- | --- |
| Audience | health care professionals, full time students, acupuncturists, nutritionists & dieticians |
| | |
| --- | --- |
| Exclude from main events feed | No |
Ayurveda is not only a science of life, it is an ancient art of clinical diagnosis. It encompasses Darshan (observation or inspection), Sparshan (tactile experience or palpation) and Prashna (inquiring about the past, present and family history). In Ayurveda the pulse is a doorway to read the inner state of a person's mental and physical health and well-being. Prana (life force) flows from the deepest organs and inner pathways to the skin, revealing information about his inner world through each of the three fingers. Reading the pulse is both an art and a science. March 15-16, Sat, 10a.m.-6p.m. & Sun, 10a.m.-3:30p.m., Vasant Lad, BAM&S, MASc. 10 CEUs, PDAs, CMEs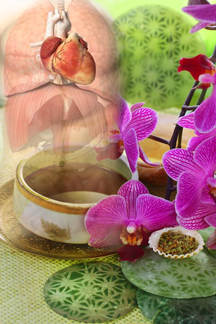 Prerequisite: Familiarity with Ayurveda principles and/or clinical background.
According to Ayurveda, disease happens because of an imbalance to the three bodily organizations, or doshas. Vata - the principal of movement. Pitta - the energy of transformation. Kapha - the building block materials of the body. Pulse analysis uses the state of the doshas as the doorway to understanding the health or imbalance of the tissues and organs of the body.
Because there are seven levels to the pulse, it gives the practitioner a complex matrix of data. It is used to find the person's constitution (prakruti) and the current state of their body (vikruti). Ayurvedic pulse diagnosis also indicates the status of subtle bodily functions such as ojas, tejas, prana, and the mental constitution and its current state - revealing a person's psychological, mental, and emotional condition.
With this picture of the person's health, such as knowing which organ is weak and the dosha responsible, the practitioner can select specific diet and lifestyle recommendations as well as herbal protocol to bring about balance. Vasant Lad will include pranayama, meditation and mudra suggestions as well.
Upon completion of this seminar you will be able to:
Review the basics of pulse assessment
Describe the seven levels of the pulse
Describe the organ pulses and what causes an organ pulse to be strong or weak
Describe and demonstrate how to feel and interpret the organ pulses and their functions
Describe the elements of a treatment protocol
Describe how to acquire the information needed to create a treatment protocol
Describe and demonstrate how to assess agni and ama in order to determine the strength of the patient when creating treatment protocols
Describe the basic structure for creating herbal formulas
Describe and demonstrate how to acquire the information needed to create an herbal formula
Describe treatment protocols specific for each organ
Cost Note: Receive a discount - register by Feb 19.
Meals: One hour lunch break – Bring a sack lunch or eat in Bastyr's dining commons.
Location: Bastyr University Kenmore Campus, room 286. Bastyr University is housed in an older facility with fluctuating interior temperatures; it is advisable to wear layers. Also, Bastyr is a "fragrance-free" campus.
Optional Text: Secrets of the Pulse, by Vasant Lad, may be available in the Bastyr Bookstore. Call ahead for availability, 425-602-3026.
Continuing Education Units (CEUs, PDAs, CMEs, CPEUs):
CEUs available for NDs (except CA & OR)
CEUs available for ARNPs and RNs licensed in WA
Category II CMEs available for MDs and PAs licensed in WA
NCCAOM PDA points approved for LAc's
CEUs approved for LAc's licensed in CA
ADA CPEUs pending approval for RDs
Vasant Lad, BAM&S, MASc, Ayurvedic Physician, graduated in 1968 with a Bachelor of Ayurvedic Medicine and Surgery (BAMS) from the University of Pune, India, and received a Master of Ayurvedic Science (MASc) in 1980 from Tilak Ayurved Mahavidyalaya, also in Pune. Dr. Lad brings a wealth of classroom and practical experience to the U.S. A native of India, he served for three years as medical director of the Ayurveda Hospital in Pune and was professor of clinical medicine at the Pune University College of Ayurvedic Medicine where he was an instructor for more than a decade.
Dr. Lad's training includes the study of allopathic medicine and surgery. He founded the Ayurvedic Institute in Albuquerque, New Mexico in 1984 and currently is its director and principal instructor. Dr. Lad is the author of several books and is respected throughout the world for his knowledge of Ayurveda.