"JoyIAm" Training: Overcome Stress, Anxiety & Depression Naturally (PSYCH - 13JOYI02)
February 22nd, 2014 9:00 AM through February 23rd, 2014 4:30 PM
14500 Juanita Dr. NE




Bastyr University


ROOM 280


Kenmore

,

WA

98028-4966




United States
| | |
| --- | --- |
| Professional after 1/29 | $ 275.00 |
| General public after 1/29 | $ 275.00 |
| Bastyr/NIAOM alumni after 1/29 | $ 245.00 |
| BU staff after 1/29 | $ 215.00 |
| Full time student | $ 95.00 |
| | |
| --- | --- |
| Audience | health care professionals, students, counselors, mental health therapists, marriage & family therapists & social workers, massage therapists, physical & occupational therapists |
| | |
| --- | --- |
| Exclude from main events feed | No |
Do you regularly work with stress, anxiety or depression? We have recently become more aware of the incredible damage psychotropic medications can do to our long-term physical and mental health. Yet, sadly, there are still very few viable alternatives offered. This course focuses on an integrated method of mind-body-spirit psychotherapy that will support you and your clients to naturally overcome these challenging emotional issues. Feb 22-23, Sat & Sun, 9a.m.-4:30p.m. Kari Joys, MS. 12 CEUs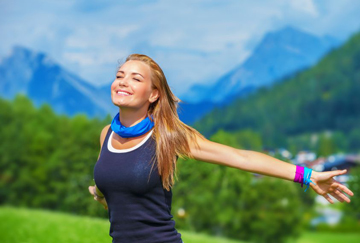 As health professionals, it's crucial that we become catalysts for transformation by practicing, modeling and teaching emotional health. If we want to help others overcome their challenging issues, we need to walk our own talk, and live the truth we are promoting.
In this training, you'll learn experientially how to practice and teach the 7 JoyIAm Skills for Success, including:
Identify, express and release your feelings and come back to inner peace
Change negative thoughts, beliefs and expectations
Love, support and empower yourself
Nurture loving, healthy relationships
Balance and heal your body, mind and spirit
Find a purpose in life and put it into practice
Utilize the power of your unconscious mind to create a happy, healthy life
Previous participants have found the JoyIAm Training to be life-changing for everyone involved. Whether you use it personally or for your professional practice, you'll come away with skills and tools that you can use for a lifetime. When you practice these skills regularly, over time you'll become stronger, more confident, more compassionate and better able to support your clients in accomplishing their goals. The best part of all is that when you work with Kari Joys, you'll definitely laugh and have fun in the process. Although this seminar has been developed for health care practitioners, the general public may attend as well.
Upon completion of the course you will be able to:
Identify four negative impacts that psychotropic medications can have on your clients' physical and psychological health
Describe the JoyIAm Emotional Healing Process and explain how regular practice can help your clients overcome anxiety and depression naturally
Describe how to guide a client through the 12 steps of the JoyIAm Emotional Healing Process and facilitate returning to a feeling of inner peace
Identify and explain the seven JoyIAm Healthy Living Skills
List six characteristics of emotional health
Identify three personal issues, doubts or fears that challenge you with practicing, modeling and teaching emotional health
Identify six personal negative thoughts, beliefs and expectations and replace them with positive
List 10 talents, abilities or accomplishments that you value and appreciate about yourself
List four values that you are not willing to live without
Identify the two parts of setting a personal boundary and demonstrate boundary setting for a client
Practice and demonstrate active listening and paraphrasing
Practice and demonstrate the four step formula for communicating emotions respectfully
Practice and demonstrate the four steps for win/win conflict resolution
List four beliefs necessary for a simple, all-inclusive spirituality that helps clients have faith, trust and support for creating a positive future
Describe how to guide a client through a simple visualization of seeing him or herself happy, healthy and successful
Cost Note: Receive a discount, register by Jan 29.
Meals: One hour lunch break – Bring a sack lunch or eat in Bastyr's dining commons.
Location: Bastyr University Kenmore Campus, room 280. Bastyr University is housed in an older facility with fluctuating interior temperatures; it is advisable to wear layers. Also, Bastyr is a "fragrance-free" campus.
Continuing Education Units (CEUs, PDAs, CMEs, CPEUs):
CEUs available for NDs (except CA & OR)
CEUs available for marriage & family therapists, mental health counselors, and social workers licensed in WA
CEUs available for LMPs licensed in WA
CEUs available for PTs & OTs licensed in WA
NCBTMB CEs pending approval for LMPs
CEUs available for ARNPs and RNs licensed in WA
CEUs available for DCs licensed in WA
Category II CMEs available for MDs and PAs licensed in WA
NCCAOM PDA points available for LAc's
CEUs pending approval for LAc's licensed in CA
ARCB CEs pending approval for reflexologists in WA
Kari Joys MS is a psychotherapist, published author and skilled group facilitator, based out of Spokane, WA. Kari has a Masters in Counseling from Eastern Washington University and she has practiced as a psychotherapist for over 30 years. Kari is known for her ability to zero in and get to the root of a person's emotional issues and help to release them quickly and efficiently. Her JoyIAm Process has evolved from years of synthesizing many different therapies into a simple, streamlined approach.
Kari believes that everyone deserves to be given the knowledge and support necessary to create a happy, healthy life. She believes in helping people transform challenging emotional issues like stress, anxiety, depression and abuse issues into self-esteem, inner peace and light-heartedness. Kari has facilitated many personal growth workshops and professional trainings over the years. She uses both laughter and tears to bring about dynamic, positive results.
To learn more about this instructor, visit her website: http://kari-joys.com, Facebook, LinkedIn or Twitter.