Hypnotherapy: Awareness & Integration (HYPNO - 12AWAR04)
April 6th, 2013 9:00 AM through April 28th, 2013 5:00 PM
14500 Juanita Dr. NE




Bastyr University


ROOM 184 April 6-7 and room 284 April 27-28


Kenmore

,

WA

98028-4966




United States
| | |
| --- | --- |
| Professional after 3/20 | $ 765.00 |
| Bastyr/NIAOM alumni after 3/20 | $ 685.00 |
| General public after 3/20 | $ 765.00 |
| BU staff after 3/30 | $ 595.00 |
| Full-time student | $ 465.00 |
| Retake | $ 225.00 |
| | |
| --- | --- |
| Audience | healthcare professionals, counselors, mental health therapists, social workers, general public, full time students |
| | |
| --- | --- |
| Exclude from main events feed | No |
Become a part of a rapidly growing number of people who are adding "hypnotherapist" to their credentials. Start a new career, or take your existing practice to a new level with hypnosis, and other rapid and effective healing techniques. Apr 6-7 & Apr 27-28; 9:00a.m.-5:00p.m. Instructor: Mary Lee LaBay, PhD 50 CEUs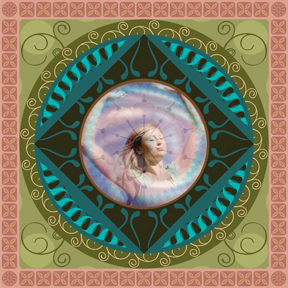 This course provides powerful techniques to the holistic or allopathic health care practitioner whose practice would benefit from the use of trance induction, relaxation, visualization, mind/body healing, and specific approaches and concepts for deep, sustainable wellness. It is equally beneficial for those who wish to explore a new career path in hypnotherapy, or who simply want to use this knowledge for personal use to experience deep personal change and growth.
Hypnotherapy: Awareness & Integration, targeting inner conflict and abusive or unresolved relationships, brings you powerful tools and techniques to assist your clients with some of life's most challenging issues. Facilitate resolution of indecision, contradiction, and analysis paralysis, as well as conflicts in relationships. Specific relationship conflicts include, but are not limited to, childhood abuse, problems with a boss or spouse, and achieving closure when relationships have ended or loved ones have passed on.
This course provides you with a uniquely designed set of practical skills that Dr. LaBay has modified for increased effectiveness over the past 15 years of clinical practice. These skills are combined with philosophical concepts that are at the base of most disease and dysfunction. This information is not addressed in other hypnotherapy courses, and will give you a unique and effective approach to your wellness practice.
Hypnotherapy and its accompanying healing protocols are considered to be rapid and effective approaches to understanding and modifying perceptions, beliefs, communication, and behavior, along with accelerated self-awareness and change. As a holistic approach to wellness, this technology allows us to create and direct our experiences in body, mind, emotions, and energy.
Hypnotherapy: Awareness & Integration consists of two components: approximately 22 hours of home study (reading, completing exercises and conducting at least eight practice hypnosis sessions) and four days (28 hours) of classroom experience. Prior to the class start date you will receive your course workbook to begin the home-study portion of the course.
Although some of the topics listed below also appear in the course description for Hypnotherapy: Transformation & Healing, each course will present unique methods and approaches (i.e. each course includes inductions, but different induction methods will be explored in each).
HOMESTUDY
Prior to attending the first class session you will begin learning the terminology and concepts that support your understanding of resolving conflicts and dysfunction, including how to facilitate desired change and deep sustainable healing. You might spend up to eight hours of reading prior to the first face-to-face class session, and an additional 14 hours between the two weekend sessions reading, completing exercises, and conducting practice sessions.
Your home-study will include information on:
Setting a conducive environment, building rapport, adjusting voice tonality and speed, conducting the intake session, and facilitating the hypnosis session through graceful transitions.
Various methods of induction and deepening to get even the most resistant or analytical client into the proper state to successfully and safely experience hypnosis.
Organic and client-centered concepts and methods that allow you to work without scripts, maintain deep rapport with your client, and be intuitively attuned to the client's experience as it unfolds.
Formation and use of non-leading questions to avoid false memory syndrome.
Methods to bring your client safely out of trance so they can safely drive and otherwise function normally.
Application and use of several techniques and strategies, organically and without scripts, for individual client goals and needs. These include inner conflicts, indecision, dysfunctional history, relationships, addictions, compulsions, self-sabotage, and counterproductive perspectives and attitudes.
Psychological and philosophical concepts pertinent to deep healing and wellness of the above issues. How identifying these will guide you in choosing the proper protocol to follow, and achieving greater success in addressing and resolving conflicts and dysfunction.
Structure and application of the techniques presented in this course.
Case studies that provide a deeper understanding of their applications.
CLASSROOM EXPERIENCE
You will attend two, two-day weekend classroom sessions. Activities will include discussing the material to ensure assimilation, observing live demonstrations of each of the techniques to see them in action and in combination, and practicing the techniques to gain substantial personal experience - both as the therapist and as the client.
During the classroom-based instruction you will experience and practice techniques for:
Suggestibility tests to determine how easily you or a client will go into trance.
Inductions: Several techniques to achieve hypnosis.
Deepening: Techniques to deepen the trance state, providing greater focus and relaxation, and increasing connection with the subconscious mind.
Emerging: Completing the hypnosis session, bringing the client back to normal awareness, along with closing conversations with the client.
Reverse Metaphor: A uniquely designed technique to allow the subconscious to communicate with the conscious mind through story and metaphor, much like a wakeful dream.
Regression therapy: Regression to cause to discover and heal the initial sensitizing event.
Secondary Gains: Discovery of the motivation for indecision, self-sabotage, and inner conflict.
Parts Therapy: Resolving indecision, self-sabotage, and inner conflict.
Inner Child: Addressing the needs of the inner child, from infancy to the present, to resolve emotional and psychological hurt, pain, trauma, misconceptions, confusion, and restore strength of character, self-esteem and pride.
Chair Therapy: Resolving and gaining perspectives in issues with other people, dead or alive, including rehearsing a confrontation with the boss, putting to rest family dysfunction, and completing the grieving process.
Reframing: Altering our perspective of challenging events and feelings from the past, and assimilating them positively for health and wholeness.
The Empowerment Symbol: An anchoring technique that allows the client to access courage and confidence during the session as well as into their everyday life.
Role Model: Another anchoring technique that facilitates rapid assimilation of the healing and changes that have taken place.
Future Pacing: Taking the client into the future of their new, healthier lifestyle - instructing the subconscious to set the path for sustained healing into the future
An overview discussion of professional ethics and the laws governing hypnotherapists.
Upon completion of the course you will be able to:
Demonstrate at least two inductions
Demonstrate at least one deepening technique
Demonstrate bringing a client out of trance and completing the session
Demonstrate how to guide a client to their safe space
Perform regression to cause
Demonstrate secondary gains
Demonstrate parts therapy
Demonstrate inner child
Demonstrate chair therapy
Demonstrate reframing
Demonstrate the empowerment symbol
Demonstrate role model
Demonstrate future pacing
Demonstrate Reverse Metaphor
This class is part of a non-credit program offered by Bastyr's Continuing Education Department. To read about the program course sequence, program requirements and fees, just click on the Program Flier PDF.
Previous students who have taken Dr. LaBay's courses state that the experience was life-changing. Whether you choose to use the experiences in your professional practice, or use it for personal development, you will undoubtedly come away with a wealth of information. These experiences are bound to expand your perspective, stretch your imagination, flex your intuition, satisfy your logical quest, and give you a stronger sense of self. And, you just might use it to take your professional practice to the next level!
"Mary Lee's course was life changing, both personally and professionally, providing a strong foundation and very effective tools for my exciting new career in hypnotherapy. The material was presented in a clear, concise, and most enjoyable fashion, enhancing my everyday experience while illuminating my future." Lydia C
Mary Lee LaBay, PhD, holds a Doctorate in Behavioral Psychology, is the founder of Awareness Engineering. As a Certified Instructor of Hypnotherapy since 1999, she offers professional training in hypnosis, past life regression, and transpersonal discovery. LaBay has authored five books on hypnotherapy, self-hypnosis, and past life regression; and was named among the Top 100 Thought Leaders of 2007 by Personal Excellence magazine. She has maintained a private practice in Bellevue, WA, for over 14 years. To read more about the presenter, visit her website at www.maryleelabay.com.
Cost Notes
Receive a discount, register by March 20
CEUs available for NDs (except CA & OR)
CEUs available for marriage & family therapists, mental health counselors, and social workers licensed in WA
CEUs available for LMPs licensed in WA
CEUs available for ARNPs and RNs licensed in WA
CEUs available for DCs licensed in WA
Category II CMEs available for MDs and PAs licensed in WA
Fee includes a detailed workbook ($35 value). If you cancel and are eligible for a refund, you will be charged a $35 processing fee plus $35 for the workbook (total of $70).
Course Notes
It is recommended that you register at least two weeks prior to the first day of in-class seminar. When the class has reached the minimum number of students, you will receive an email with attached workbook and pre-class assignments. Obtain a copy of Hypnotherapy: A Client-Centered Approach, by Mary Lee LaBay (approx.$25 in the Bastyr Bookstore – call ahead to insure books are available 425-602-3026), and complete the required homework and reading assignments prior to the first class session.
Location: Bastyr University Kenmore Campus, room 184 the first weekend, room 284 the second weekend. Bastyr University is housed in an older facility with fluctuating interior temperatures; it is advisable to wear layers. Also, Bastyr is a "fragrance-free" campus.
One hour lunch break – Bring a sack lunch or eat in Bastyr's dining commons.