Hypnotherapy: Professional Weight Management (HYPNO - 12PROF02)
February 23rd, 2013 9:00 AM through February 24th, 2013 5:00 PM
14500 Juanita Dr. NE




Bastyr University


ROOM 286


Kenmore

,

WA

98028-4966




United States
| | |
| --- | --- |
| Professional after 2/13 | $ 385.00 |
| Bastyr/NIAOM alumni after 2/13 | $ 345.00 |
| General public after 2/13 | $ 385.00 |
| BU staff after 2/13 | $ 309.00 |
| Full time student | $ 225.00 |
| Retake | $ 115.00 |
| | |
| --- | --- |
| Audience | health care professionals, counselors, mental health therapists, & social workers, hypnotherapists |
| | |
| --- | --- |
| Exclude from main events feed | No |
Are you ready to add a "weight management program" and/or group hypnotherapy to your practice? Perhaps you are a new hypnotherapist who wants to confidently target a large segment of the population with weight issues or are ready to add a group weight management program to your existing hypnotherapy practice. This course is designed for new and practicing hypnotherapists whose practice would benefit by adding or updating their hypnotherapy weight management program. Prerequisite: Hypnotherapists with at least 50 hours of training Feb 23-24, Sat/Sun 9:00a.m.-5:00p.m. Instructor: Kate Wells, CHt Consulting Instructor: Mary Lee LaBay, PhD 20 CEUs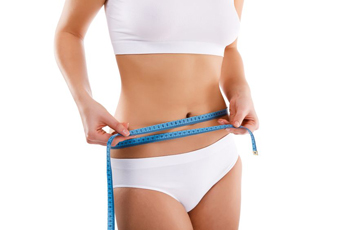 With an alarming rise in obesity, weight management and weight loss has become a critical issue among men, women, and children across America. Be a part of the solution. Offer your clients proven protocols in private and group settings, to help them find their way out of fad and yo-yo diets, and onto a path of healthy and sustainable weight management.
This training includes an opportunity to experience and practice delivering group hypnotherapy. You will learn how to instruct individuals and groups to heal issues that have caused weight gain, administer self-hypnosis as a stress reduction technique, and enhance body-awareness, as well as self-awareness. This course will also cover the creation of marketing materials, such as weight management hypnotherapy CDs and handouts, to enhance the success of your practice.
Whether you work with individuals or with groups, you will undoubtedly come away with a wealth of information that can be put into immediate use in your practice. This training is bound to expand your knowledge, confidence, understanding and skills.
This training has two components: a home-study module, and two days of classroom experience. You are expected to complete six hours of reading and create a self-hypnosis relaxation script as a handout for your clients or a hypnosis script that can be used when recording your CD. The reading and scripts should be completed before class begins. You do not need to create a CD or recording before class begins.
Upon completion of the seminar you will be able to:
List common causes of weight management issues
List uncommon causes of weight management issues
Describe the role stress plays in weight gain to assist your client
Deliver hypnotherapy to groups
Use regression to cause for weight management issue
Use secondary gains for weight management issue
Use parts therapy for weight management issue
Use chair therapy for weight management issue
Use role model for weight management issue
Use object imagery for weight management issue
Use future pacing for weight management issue
Use aversion therapy for weight management issue
Develop your own weight management program
Deliver a variety of hypnotherapy techniques to assist clients and groups with weight management
Develop your own materials for a weight management program, e.g. CDs, handouts, brochures
Develop your own intake form specifically for weight management
Kate Wells, CHt, spent many years in the high tech industry before training to become a certified hypnotherapist. She received a Bachelor of Arts degree, Cum Laude, from San Francisco State University. She earned the designation of Certified Hypnotherapist in 2003. She has served on the board of Washington Hypnosis Association, www.whatoday.org, and National Guild of Hypnotist WA Chapter, www.nghwa.org
Kate has worked with individuals and groups in the Living Lite Weight Loss program since 2004. Kate's private hypnotherapy practice includes group and private clients, patients at Kerala Ayurveda Clinic in Seattle, an individual and group stress management program, hospice patients through Providence Hospice of Seattle and a monthly group hypnosis class at Harbor Square Athletic Club in Edmonds. She regularly assists private clients and groups in overcoming obstacles to their success, happiness and well being. To read more about the presenter, visit her website at www.katewells.net.
Continuing Education Units (CEUs, PDAs, CMEs, CPEUs):
CEUs available for NDs (except CA & OR)
CEUs available for marriage & family therapists, mental health counselors, and social workers licensed in WA
CEUs available for ARNPs and RNs licensed in WA
CEUs available for DCs licensed in WA
Category II CMEs available for MDs and PAs licensed in WA
Course Notes
Receive a discount, register by Feb. 13
Location: Bastyr University Kenmore Campus, room 286. Bastyr University is housed in an older facility with fluctuating interior temperatures; it is advisable to wear layers. Also, Bastyr is a "fragrance-free" campus.
One hour lunch break – Bring a sack lunch or eat in Bastyr's dining commons
The required text, Hypnotherapy: A Client Centered Approach, by Mary Lee LaBay is available in the Bastyr Bookstore.