Qigong Self-Care: Cultivation & Development of the Extraordinary Energy Pathways (QIGONG - 13CULT04)
April 12th, 2014 9:00 AM through June 7th, 2014 5:30 PM
14500 Juanita Dr. NE




Bastyr University


ROOM 286


Kenmore

,

WA

98028-4966




United States
| | |
| --- | --- |
| Professional after 3/26 | $ 1,395.00 |
| Bastyr/NIAOM alumni after 3/26 | $ 1,275.00 |
| General public after 3/26 | $ 1,395.00 |
| BU staff after 3/26 | $ 1,125.00 |
| Full-time student | $ 875.00 |
| Retake | $ 395.00 |
| | |
| --- | --- |
| Audience | general public, health care professionals, health & wellness practitioners in practitioner-client relationships, full-time students, counselors, mental health therapists, social workers, acupuncturists, massage therapists, physical & occupational therapists |
| | |
| --- | --- |
| Exclude from main events feed | No |
The focus of this class is on the qigong techniques for developing the extraordinary energy pathways. April 12-13 & May 17-18: Sat & Sun, 9a.m.-5:30p.m. - May 3 & June 7: Sun, 9a.m.-5:30p.m. Instructor: Guan-Cheng Sun, PhD (42 CEUs, PDAs, CMEs)
Prerequisites: Medical Qigong 1 & 2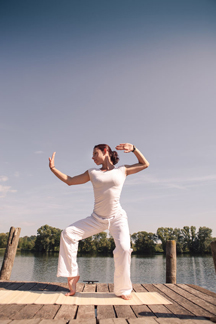 Learn Yi Ren Medical Qigong practices for cultivating the extraordinary energy pathways, including practices for the endocrine system and the internal organ interconnected energy pathways. Explore the functions of these extraordinary energy pathways at the subtle energy level. In addition, you will integrate the experience of these newly activated and energized pathways with the study of the fundamental codes and symbols of the different energy interactions represented in the 64 hexagrams of the The Medical I Ching – Oracle of the Healer Within.
Upon completion of this course you will be able to:
Define the meanings of the codes and symbols of different energy interactions from The Medical I Ching
Demonstrate the Yi Ren Medical Qigong methods for cultivating the endocrine system energy pathways
Demonstrate the Yi Ren Medical Qigong methods for cultivating the internal organ interconnected energy pathways
Demonstrate the Yi Ren Medical Qigong methods for recharging and storing internal energies
Explain and perform self-care and self-healing by applying the theory and principles of energetic interactions between natural energies
This is the third of three courses in the Medical Qigong Self-Care Certificate Program (complete program description included in the program flier PDF). Completion of the Self-Care Certificate is a prerequisite for enrolling in the Medical Qigong Therapist Certificate Program.
This class is part of a non-credit program offered by Bastyr's Continuing Education Department. To read about the program course sequence, program requirements and fees, just click on the Program Flier PDF.
Cost Notes: Receive a discount, register by March 26.
Those who have taken 300 hours or more of qigong practice at the Institute of Qigong and Integrative Medicine or at Bastyr University can register at the "retake" rate of $395 for each of Medical Qigong 1, 2 and 3.
Class fee includes a manual and DVD set ($60 value).
Meals: One hour lunch break - Bring a sack lunch or eat in Bastyr's dining commons
Location: Bastyr University Kenmore Campus, room #286. Bastyr University is housed in an older facility with fluctuating interior temperatures; it is advisable to wear layers. Also, Bastyr is a "fragrance-free" campus.
Continuing Education Units (CEUs, PDAs, CMEs):
CEUs available for NDs (except CA & OR)
CEUs available for marriage & family therapists, mental health counselors, and social workers licensed in WA
CEUs available for LMPs licensed in WA
CEUs available for PTs & OTs licensed in WA
NCBTMB CEs available for LMPs
CEUs available for ARNPs & RNs licensed in WA
CEUs available for DCs licensed in WA
Category II CMEs available for MDs & PAs licensed in WA
NCCAOM PDA points approved for LAc's
CEUs approved for LAc's licensed in CA
ARCB CEs approved for reflexologists in WA
Guan-Cheng Sun, PhD, is the core instructor of the program. He is the developer of Yi Ren Medical Qigong and founder of the Institute of Qigong & Integrative Medicine in Seattle. Dr. Sun earned his PhD in molecular genetics from the Graduate University for Advanced Studies in Japan in 1993.
Dr. Sun is also a Qigong teacher with over 35 years of practice in a program which he began learning at the age of nine from his grand-uncle in China. Dr. Sun's Yi Ren system of medical Qigong allows a person to develop internal energy right away, so that one's own internal energy system activation and cultivation promotes the prevention and healing of chronic illnesses. Dr. Sun's understanding of modern molecular genetics and scientific principles, as well as his experience with internal energy cultivation, allows him to create a unique bridge between cultures.
One of Dr. Sun's contributions as a Qigong therapist and instructor is his ability to communicate with individuals at the subtle energy level and to transmit healing energy to others. He has developed specific Qigong healing methods for type 2 diabetes, chronic lower back pain, cancer reoccurrence, arthritis, and other common health concerns.
Dr. Sun is currently engaged in mind-body medicine and energy medicine research at Bastyr University, as well as teaching Qigong academic classes at the university. He is also the author of Yi Ren Medical Qigong - A Guide to a Better-Functioning Body and a Peaceful Mind, and Yi Ren Medical Qigong Manuals I, II, III, IV, V and VI.