Effectively Counseling Clients Experiencing Grief & Loss: A Fresh Perspective (PSYCH - 13EFFE05)
May 4th, 2014 9:00 AM through 4:30 PM
14500 Juanita Dr. NE




Bastyr University


ROOM 1011


Kenmore

,

WA

98028-4966




United States
| | |
| --- | --- |
| Professional both days $ 275 ($137.50 per day) after 4/25 | $ 137.50 |
| Professional Sunday only after 4/25 | $ 175.00 |
| Bastyr/NIAOM Alumni both days $255 ($127.50 per day) after 4/25 | $ 127.50 |
| Bastyr/NIAOM Sunday only after 4/25 | $ 155.00 |
| BU Staff both days $225 ($112.50 per day) after 4/25 | $ 112.50 |
| BU Staff Sunday only after 4/25 | $ 135.00 |
| Full-Time Student both days $95 ($47.50 per day) | $ 47.50 |
| Full-Time Student Sunday only | $ 50.00 |
| | |
| --- | --- |
| Audience | health care professionals, full-time students, counselors, mental health therapists, marriage & family therapists & social workers |
| | |
| --- | --- |
| Exclude from main events feed | No |
Grief and loss are common therapeutic themes even though not always identified as such, particularly when non-death related. Elizabeth Kubler-Ross and her five stages were long held up as the standard model for working through grief and loss. Fortunately, "one size fits all" models no longer are the standard. May 4, Sun, 9a.m.-4:30p.m. Michael Kahn, LPC, JD. (6 CEUs, CMEs)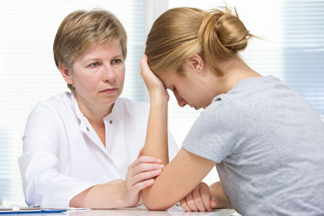 We will discuss new ways to describe the impact that grief has on our clients, including discussions on resilience and posttraumatic growth. We will also focus on complicated grief. Additionally, we will review the issues that often confront grieving parents. Our focus will also be on how to tailor our interventions to the individual. We will watch clips from theatrical films to illustrate and expand on the issues, including those of "reel" therapists working with grieving clients.
You will leave with an enhanced understanding of the grief process and new creative interventions to use in your practice. Appropriate for mental health counselors as well as other health care practitioners.
Upon completion of the seminar you will be able to:
Describe therapeutic approaches for different grieving styles
Describe current research on resilience and posttraumatic growth and how this impacts our work with grieving clients
Describe how to identify complicated grief
Identify and experience a variety of counseling strategies and creative interventions, including visual arts, music and film
Explore how the therapist's experience with loss can impact the therapeutic process and related ethical considerations
Cost Notes: Receive a discount, register by April 25.
Meals: One hour lunch break - Bring a sack lunch or eat in Bastyr's dining commons
Location: Bastyr University Kenmore Campus, room #1011. Bastyr University is housed in an older facility with fluctuating interior temperatures; it is advisable to wear layers. Also, Bastyr is a "fragrance-free" campus.
Continuing Education Units (CEUs, PDAs, CMEs):
CEUs available for NDs (except CA & OR)
CEUs available for marriage & family therapists, mental health counselors, and social workers licensed in WA
CEUs available for ARNPs & RNs licensed in WA
Category II CMEs available for MDs & PAs licensed in WA
NCCAOM PDA points approved for LAc's
CEUs approved for LAc's licensed in CA
Michael Kahn, LPC, JD holds a M.Ed. in Counseling from the University of North Carolina at Greensboro and a J.D. from the Dickinson School of Law. He has been a counselor since 1994 and his areas of focus include grief, men's issues and career satisfaction. Michael presents training workshops on ethics, grief, diversity and other topics for mental health professionals throughout the U.S. and abroad, including for the U.S. military. He also presents ethics workshops for attorneys.
Michael wrote the chapter "Saying Goodbye: Loss and Bereavement" in Cinemeducation, Volume 2: Using Film and Other Visual Media in Graduate and Medical Education. He is among the forefront in his field on the use of film in therapy and workshops. In his free time Michael makes documentary films.