Healthier Living with the P.E.A.C.E. ™Stress Management System (PSYCH - 13HEAL04)
April 5th, 2014 10:00 AM through 4:00 PM
14500 Juanita Dr. NE




Bastyr University


ROOM 284


Kenmore

,

WA

98028-4966




United States
| | |
| --- | --- |
| General Public | $ 99.00 |
| Bastyr/NIAOM Alumni | $ 99.00 |
| BU Staff | $ 99.00 |
| Full-time Student | $ 99.00 |
| | |
| --- | --- |
| Audience | general public, full-time students |
| | |
| --- | --- |
| Exclude from main events feed | No |
According to the American Medical Association, the CDC, and many doctors and scientists, 85% - 98% of health problems and illness are caused by stress. That being said, the real fountain of youth is how well we manage and reduce stress. Transform your life and health by using the P.E.A.C.E. Stress Management System. Learn about the five major categories of stress and how they negatively impact your life. Explore different techniques, modalities and strategies that you can use to take control of stress, so it doesn't take control of you. April 5, Sat, 10a.m.-4p.m. Instructor: Kimberly Palm, CMI. (4.5 HRs)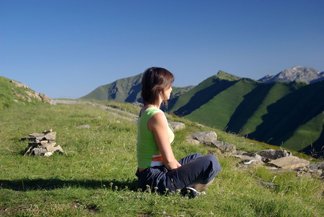 Based on 15 years of research, the P.E.A.C.E. Stress Management System is a unique program to help you manage every type of stress in your life. Although there are many different stress reduction programs available in the U.S., each addresses only one or just a few areas of stress. This seminar will address how to manage every area of stress you experience and help you live a longer, healthier, and happier life.
Throughout the seminar you will be learning techniques for stress reduction and management, as well as working through several worksheet activities. You will create a Stress Management Tool Kit that you can keep at work and at home to help you whenever you feel anxious or stressed. We will also practice breathing, relaxation and meditation exercises that will help to rewire your brain for a more peaceful, calm life. In using these techniques you will sleep better, improve your health, be able to focus and concentrate easier, improve memory, balance your emotions, and remain calm and peaceful even in difficult situations. This seminar is ideal for those seeking to reduce stress in their own life, or to provide health care practitioners tools to use with their clients.
Upon completion of the seminar you will be able to:
Describe the five major types of stress and what they do to your mind and body
Identify the areas of stress you have personally experienced and currently are experiencing
Demonstrate stress reduction and management techniques to help yourself (or others) live longer and healthier
Formulate a stress reduction plan for yourself (or others) that can be used for the rest of your life
Create a Stress Management Tool Kit that you will be able to use any time you feel stressed, anxious or out of balance
Meals: One hour lunch break - Bring a sack lunch or eat in Bastyr's dining commons
Location: Bastyr University Kenmore Campus, room #284. Bastyr University is housed in an older facility with fluctuating interior temperatures; it is advisable to wear layers. Also, Bastyr is a "fragrance-free" campus.
Kimberly Palm, C.M.I. is the owner of Body & Mind Healing, LLC in Woodinville, WA. Kimberly is a Stress Management Coach, Certified Meditation Instructor, Mind Power teacher, Energy Healer, author and speaker. Besides private coaching, Kimberly has been teaching stress management seminars, meditation classes and healing in the community for three years and has many years of experience teaching various other subjects in the community, at colleges, high schools and churches. Kimberly is the creator of the P.E.A.C.E.™ Stress Management System which is based on 15 years of research and practice. Kimberly has a BA degree in Business Administration and received her certification to teach meditation from the University of Holistic Theology.
After many years in a stressful but successful sales and marketing career, Kimberly came down with many health problems. After seeing six doctors and not getting better, Kimberly set out on a quest to heal herself by researching stress management, meditation, holistic healthcare, vitamins, supplements, diet, energy healing and quantum physics. Kimberly has spent 15 years mastering the art of healing and continues to learn new ways to heal the body and mind. After successfully healing herself, family and friends from several health problems, Kimberly decided to teach other people how to do the same. She believes her purpose on earth is to be a healer and loves to help people of all ages.
Kimberly has been interviewed on many radio shows and has published many articles on the subjects of stress management, healing and meditation. For more information about this instructor visit her website http://healyourmindbody.com