Mindfulness Based Stress Reduction (PSYCH - 13MIND01)
January 21st, 2014 6:30 PM through March 18th, 2014 8:30 PM
3670 Stone Way North




Bastyr Center for Natural Health Clinic


ROOM 167, (Retreat 133 Bastyr, Kenmore)


Seattle

,

WA

98103




United States
| | |
| --- | --- |
| Professional | $ 325.00 |
| General public | $ 325.00 |
| Bastyr/NIAOM alumni | $ 295.00 |
| BU staff | $ 265.00 |
| Full time student | $ 95.00 |
| | |
| --- | --- |
| Audience | general public, health care professionals, full time students, counselors, mental health therapists, marriage & family therapists & social workers, acuuncturists, massage therapists, physical & occupational therapists |
| | |
| --- | --- |
| Exclude from main events feed | No |
Meditation can help you feel, sleep, and cope better while improving self-esteem and renewing enthusiasm for life and work. You will learn to cultivate non-judgmental awareness in day-to-day life and develop the potential to experience each moment - no matter how difficult - with greater serenity and clarity. Appropriate for those who are learning meditation for the first time, or merely want to continue to develop their skills. Jan 21 – Mar 18, Tues, 6:30-8:30p.m. - March 16, Sun, 9:30a.m.-4:30p.m., Eliza Morton, LMHC, CN. 14 CEUs, PDAs, CMEs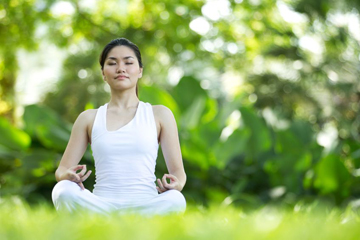 Each class has instructional meditation practice as well as a mindful movement component (gentle yoga, walking, or qigong). Through lectures and discussions you will learn how your own habitual reactions to stress create anxiety, depression and illness, as well as how to change your responses to stress. Each class includes a group-support element of personal sharing and question-and-answer time to round out this intensive eight week experience of mindfulness meditation. To fully benefit from the program, participants are encouraged to practice meditation techniques six days a week for up to 45 minutes each day. Guided recordings will be provided.
Upon completion of the seminar you will be able to:
Identify signs and symptoms of stress in your body and mind
Practice specific meditation practices as a routine to improve the management of symptoms and quality of life
Practice mindful movement skills as a routine to improve the management of symptoms and quality of life
Demonstrate new coping skills related to illness, pain, and stress-related conditions
Demonstrate communication skills to improve relationships with family, friends, health care providers, and the work environment
Identify the relationship between stressful thoughts and uncomfortable body sensations in their own bodies
Explain the physiological effects of stress
Describe where and when the use of mindfulness techniques are appropriate to manage difficult situations
Practice mindful meditation or mindful movement to manage stressful feelings Demonstrate meditation on the breath
Demonstrate meditation on physical sensations
Demonstrate meditation on sound
Demonstrate meditation on mind-states/thoughts/emotions
Demonstrate walking meditation
Demonstrate concentration practices
Identify components of my habits, personality and thoughts that contribute to stress in my life
Course Note: No class on March 4th
Please Bring: a yoga mat.
Location: Class is located at the Bastyr Center for Natural Health Clinic, room N192, 3670 Stone Way North Seattle, WA 98103. Parking in the Bastyr clinic basement parking is reserved for Clinic patients only. You may park on the street or in the lot on the corner of 38th and Woodland Park if you arrive after 5:30 p.m.
Day-long retreat on Sunday March 16, 9:30-4:30pm, room 284 at the Bastyr University Kenmore campus
Continuing Education Units (CEUs, PDAs, CMEs, CPEUs):
CEUs available for NDs (except CA & OR)
CEUs available for marriage & family therapists, mental health counselors, and social workers licensed in WA
CEUs available for LMPs licensed in WA
CEUs available for PTs & OTs licensed in WA
NCBTMB CEs approved for LMPs
CEUs available for ARNPs and RNs licensed in WA
CEUs available for DCs licensed in WA
Category II CMEs available for MDs and PAs licensed in WA
NCCAOM PDA points available for LAc's
CEUs approved for LAc's licensed in CA
Eliza Morton is a master's level licensed mental health counselor and certified nutritionist. She received her bachelor's and master's degrees at Bastyr University where she later spent four years as an adjunct faculty. She completed the Mindfulness Based Stress Reduction Professional Training Program with Bob Stahl, PhD who collaborated with Jon Kabat-Zinn to develop the widely researched MBSR program that is being offered in medical and private institutions of health all over the world today.
Eliza practices the recommendations she gives to others in her own life and has undergone intensive study of Vipassana meditation. In addition to a daily meditation practice, Eliza has completed 111 days of silent meditation retreats in Washington, California, Massachusetts, Burma, and Thailand. As a counselor, she commonly helps her clients through anxiety, depression, life transitions, emotional eating, relationship struggles, grief and loss, or interests of self inquiry and personal evolution.
In Eliza's words: "With all of my heart I believe we are all in this thing together, and the work that we each do to understand ourselves more, to learn to love and honor ourselves, each other and the earth more, and to develop compassion for all beings is the most selfless and respectable goal to undertake. Thank you for the work you are doing, keep it up; and I will keep up mine."For more information about this instructor go to: www.ElizaMorton.com