Craniosacral Therapy Level 3: Somato-Emotional Release (CS13 - 13CS3-01)
January 31st, 2014 3:00 PM through February 2nd, 2014 5:30 PM
14500 Juanita Dr. NE




Bastyr University


ROOM 284


Kenmore

,

WA

98028-4966




United States
| | |
| --- | --- |
| Professional after 1/15 | $ 570.00 |
| Bastyr/NIAOM alumni after 1/15 | $ 510.00 |
| BU staff after 1/15 | $ 455.00 |
| Full time student | $ 345.00 |
| Retake | $ 150.00 |
| | |
| --- | --- |
| Audience | health care professionals, full time students, acupuncturists, massage therapists |
| | |
| --- | --- |
| Exclude from main events feed | No |
Most of the restrictions in the body develop as a response to some form of trauma in the life of the client (including prenatal experiences). In CranioSacral Levels 1 and 2, the focus is on a biomechanical/structural approach to releasing restrictions found in the body, the cranium and the face. In Level 3, the focus shifts to another aspect of "restriction" in the body - the emotional response, which can also develop as a response to some form of trauma. Jan 31-Feb 2: Fri, 1-8:30p.m. - Sat & Sun, 8a.m.-5p.m. Einat Arian, ND, PhD, CST-D and Nancy Witt, PT, MSW, CST-D. 23 CEUs, PDAs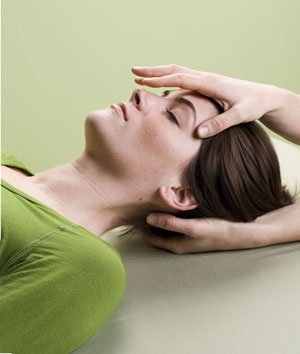 Prerequisite: Completion of Craniosacral Therapy - Levels 1 & 2 at Bastyr CCCE or equivalent.

This seminar explores current theory on trauma and its resolution. It provides practitioners with tools that allow their craniosacral practice to address their clients more holistically. Skills taught include creating a safe environment for a client to allow for an emotional release, assessment techniques, listening skills, appropriate dialogue, and use of unwinding of the body. Breathing techniques will also be used as adjuncts to releasing trauma. Additionally, we will address how the practitioner can triage an emotionally loaded situation and determine if outside referral is necessary.
Level III serves as a wrap-up of the three-class series, pulling together all the elements that a practitioner has learned to create a comprehensive set of skills to add to their practice.
Upon completion of this seminar you will be able to:
Describe the "normal" reaction to trauma and how this process is often thwarted
Describe the life events that can become held-emotional-trauma
Describe how a thwarted response to trauma causes the emotional aspects of the trauma to become archived in the tissues of the body, held in such a way as to create restrictions
Assess for and recognize held-emotional-trauma in the course of the regular assessment and treatment of the client with craniosacral
Assess for the appropriateness of engaging the client emotionally in a particular setting
Assess for the appropriateness of using craniosacral as the modality for the release of held-emotional-trauma
List other options available for resolution of trauma and make appropriate referrals when necessary
Demonstrate techniques for creating a safe and caring environment for the client
Demonstrate appropriate listening and dialoguing techniques for facilitating the discovery and release of held-emotional-trauma
Demonstrate use of craniosacral techniques such as listening, following, releasing and unwinding as part of the process of releasing held-emotional-trauma
Demonstrate the use of the stillpoint technique as a possible way to facilitate the client's insight into the meaning of the held-emotional-trauma, as well as a way for the client to self-manage anxiety as they process memories
Demonstrate the use of stillpoint breathing as a way to help the client to breathe through the release, as well as a way for the client to self-manage emotional trauma which surfaces when they are on their own
The seminar includes a combination of lecture, demonstration and hands-on practice. Additional supervised practice sessions will be available for those who wish to fine-tune their craniosacral skills ($20 per session payable to the supervising practitioner).
This class is part of a non-credit program offered by Bastyr's Continuing Education Department. To read about the program course sequence, program requirements and fees, just click on the Program Flier PDF.
Audience: Licensed health care professionals whose scope of practice includes manual therapy, and students in health care fields. All others must obtain instructor permission to attend.
Cost Notes: Receive a discount, register by Jan. 15.
Course Notes:
No additional text is required. The work in Level 3 focuses on "held trauma." Those who wish to pursue optional reading on this subject may read one of Peter A. Levine's books: Waking the Tiger, Healing Trauma, or An Unspoken Voice.
Please Bring: your binder for the additional hand-outs that will accompany this class, a blanket and a pillow. Wear comfortable, loose fitting clothing.
Meals: On Friday please bring a sack dinner and drink. On Saturday and Sunday you may bring your lunch or eat in Bastyr's dining commons.
Location: Bastyr University Kenmore Campus, room 284. Bastyr University is housed in an older facility with fluctuating interior temperatures; it is advisable to wear layers. Also, Bastyr is a "fragrance-free" campus.
Continuing Education Units (CEUs, PDAs, CMEs, CPEUs):
CEUs available for NDs (except CA & OR)
NCBTMB CEs available for LMPs
CEUs available for ARNPs and RNs licensed in WA
CEUs available for DCs licensed in WA
Category II CMEs available for MDs and PAs licensed in WA
NCCAOM PDA points available for LAc's
CEUs available for LAc's licensed in CA
Einat Arian, ND, PhD, CST-D, earned her first doctorate from the Hebrew University in Jerusalem in 1997. She conducted research and lectured in the fields of neuro-physiology and impulse generation patterns of nerve cells, and has written several publications in peer-reviewed journals in those fields. In 2006 she graduated from Bastyr University with a Doctor of Naturopathic Medicine. Einat has been practicing naturopathic medicine in Seattle, with an emphasis on craniosacral therapy and homeopathy.
She studied craniosacral therapy in Bastyr's continuing education program under the guidance of Dr. Nancy Soliven, completing the certification program at the Diplomate level from Integrative Body Institute (IBI). In 2007 she began working as a teaching assistant for IBI, and also completed IBI's teacher training and mentoring program.
Einat deepened her craniosacral studies in advanced osteopathic and pediatric techniques with Dr. Faith Christensen. She also studied Dr. Christensen's vis-palpation techniques using craniosacral in a naturopathic practice to individualize supplement and remedy selections for patients. Einat studied pediatric craniosacral therapy under Etienne Peirsman.
Einat has a private practice in North Seattle, and is a partner physician at Naturopathic Family Medicine in Fremont where she sees people of all ages, including many pediatric patients.
Read more about this instructor at her web site: www.21centurynaturalmedicine.com
Nancy Witt, PT, MSW, CST-D, graduated from the Medical College of Virginia in 1971 with a bachelor's degree in physical therapy, and in 1981she earned a master's degree in social work from the University of Washington.
In the past 40 years she has worked in a variety of settings as a physical therapist, clinical educator and medical social worker. As a physical therapist she has worked with people of all ages. As a social worker she has specialized in end-of life care, women's issues and critical care. She has also trained as a childbirth educator under Penny Simkin, and as a birth doula and lactation counselor with Seattle Midwifery.
She first studied the Upledger method of craniosacral therapy in 1990, blending it into her 20-year physical therapy practice. Beginning in 2007, Nancy deepened that practice by going through the Integrative Bodywork Institute (IBI) classes through Bastyr's continuing education program under Dr. Nancy Soliven. In 2008 she began working as a teaching assistant in Dr. Soliven's craniosacral classes, and certified with IBI at the Diplomate level. Following this she completed a teacher-training mentorship with IBI and began teaching craniosacral classes for IBI.
In addition to IBI, Nancy has continued her craniosacral studies with Dr. Faith Christensen in the area of advanced techniques and pediatrics. Most recently she has completed additional pediatric craniosacral therapy with Etienne Peirsman at New Mexico Academy of Healing Arts in Santa Fe. Nancy's practice in craniosacral therapy is currently is in Snoqualmie.