Fibromyalgia: Natural Healing & Clinical Pearls (NATMED - 13NATU11)
November 23rd, 2013 10:00 AM through 4:00 PM
14500 Juanita Dr. NE




Bastyr University


ROOM 284


Kenmore

,

WA

98028-4966




United States
| | |
| --- | --- |
| Professional both days (price per day) | $ 72.50 |
| Professional Sat. only | $ 85.00 |
| Bastyr/NIAOM Alumni both days (price per day) | $ 65.00 |
| Bastyr/NIAOM Alumni Sat. only | $ 75.00 |
| General public both days (price per day) | $ 72.50 |
| General public Sat. only | $ 85.00 |
| BU staff both days (price per day) | $ 57.50 |
| BU staff Sat. only | $ 65.00 |
| Full time student both days (price per day) | $ 37.50 |
| Full time student Sat. only | $ 50.00 |
| | |
| --- | --- |
| Audience | general public, health care professionals, full time students, acupuncturists, massage therapists |
| | |
| --- | --- |
| Exclude from main events feed | No |
Fibromyalgia did not even have a name 25 years ago, but today it is one of the fastest growing syndromes in America. , A painful debilitating musculoskeletal disorder, fibromyalgia is being diagnosed at an ever-increasing rate. This syndrome is now estimated to be (after osteoarthritis) the second most common musculoskeletal disorder - even more common than rheumatoid arthritis. In this seminar we will cover fibromyalgia syndrome in detail: disease overview, causes, lifestyle and diet considerations, and natural therapies. Instructor: KP Khalsa, DN-C, RH, CC. Nov 23, Sat, 10a.m.-4p.m. 4.5 HRs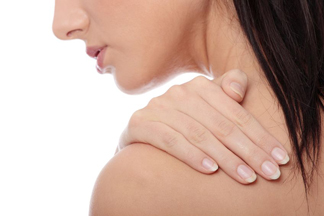 Since exercise is critical in treating fibromyalgia syndrome (FMS), we will discuss a detailed exercise protocol. We will also focus on nutritional supplements, including several new remedies that show promise for treating those with FMS. Discussion will include dose, form and strategy. Many herbs will be reviewed that are clinically effective to treat pain and relax muscles. We will also discuss effective hands‑on therapy. The characteristic 18 tender points of FMS will be covered, and techniques for treating them will be explored. Additionally, we will spend time on topical ointment preparations, their uses and limitations.
The class handouts will include recent published articles by Khalsa, Chinese herbs for pain and sleep, outstanding Ayurvedic treatments and clinical pearls from modern naturopathy. KP specializes in the treatment of fibromyalgia, is the author of a fibromyalgia textbook and the originator of the THRIVE protocol.
Upon completion of this seminar you will be able to:
Describe the symptoms of fibromyalgia and the 18 characteristic tender points
Apply three new bodywork techniques, including use of individualized topical preparations
Describe at least six natural remedies for fibromyalgia, including dietary supplements, diet, herbal teas and lifestyle adjustments
Cost Notes: Receive a price break, also register for Sun., Nov. 24, "Fire in the Belly: Natural Treatments for Digestive Disorders."
Course Notes: After seminar completion, we will email you the password to Google.docs where you can download a PDF copy of the presenter's PowerPoint presentation.
Meals: One hour lunch break – Bring a sack lunch or eat in Bastyr's dining commons
Location: Bastyr University Kenmore Campus, room #284. Bastyr University is housed in an older facility with fluctuating interior temperatures; it is advisable to wear layers. Also, Bastyr is a "fragrance-free" campus.
Continuing Education Units (CEUs, PDAs, CMEs, CPEUs):
CEUs available for NDs (except CA & OR)
CEUs available for LMPs licensed in WA
NCBTMB CEs pending approval for LMPs
CEUs available for ARNPs and RNs licensed in WA
CEUs available for DCs licensed in WA
Category II CMEs available for MDs and PAs licensed in WA
NCCAOM PDA points approved for LAc's
Karta Purkh Singh Khalsa, DN-C, RH, CC, is one of the today's foremost natural healing experts. As one of a very few clinicians with 40 years in the natural health field, he has a wealth of experience teaching and using healing herbs, vitamins and minerals, and medicinal foods in real life situations.

Khalsa, the national president of the American Herbalists Guild, is the author of over 3,000 published health articles and has written or edited 30 books on cooking, herbalism and health. He has presented over 200 times at national and state conferences on such diverse topics as herbal medicine and therapeutic nutrition, and is featured in several DVD continuing education courses.

Khalsa personally trained in herbalism and food therapy with Ayurvedic master Yogi Bhajan for 35 years. He is a state certified dietitian-nutritionist, a registered herbalist, and nationally credentialed to teach herbalism. Khalsa is on the Bastyr faculty in the Botanical Medicine Department, and is a professor at Massachusetts College of Pharmacy and Health Sciences. He is the senior research scientist and principal herbal formulator for the Yogi Tea, the nation's largest herbal tea company. He is also the founder of The Professional Herbalist Certificate Course, a two-year post-secondary curriculum that trains professional herbalists.