Hypnotherapy: Transpersonal Discovery (HYPNO - 12DISC03)
March 16th, 2013 9:00 AM through April 14th, 2013 5:00 PM
14500 Juanita Dr. NE




Bastyr University


ROOM 284 the first weekend and room 76 the second weekend


Kenmore

,

WA

98028-4966




United States
| | |
| --- | --- |
| Professional after 2/27 | $ 765.00 |
| Bastyr/NIAOM alumni after 2/27 | $ 685.00 |
| General public after 2/27 | $ 765.00 |
| BU staff after 2/27 | $ 595.00 |
| Full time student | $ 465.00 |
| Retake | $ 225.00 |
| | |
| --- | --- |
| Audience | health care professionals, counselors, mental health therapists, social workers, general public, students |
| | |
| --- | --- |
| Exclude from main events feed | No |
Are your clients asking to develop a deeper spiritual connection? Perhaps you are starting a career in holistic healing modalities, or are ready to add new skills to your existing practice. Delve deep into the experience of spiritual connections, enhance your intuition, expand your consciousness, engage in self-discovery, and explore playful tools for inspiration so that you may provide these same benefits to your clients. March 16-17 and April 13-14, 2013, Sat/Sun, 9:00a.m.-5:00p.m. 50 CEUs/CMEs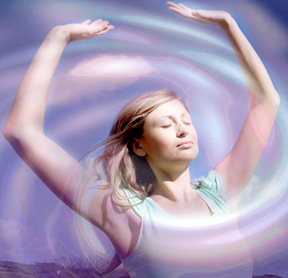 Designed for the health practitioner (holistic or allopathic) whose practice would benefit from the use of trance induction, relaxation, visualization, mind/body healing, and specific philosophical and quantum reality concepts, as well as for those who wish to pursue a new career path that includes exploration of the subconscious mind, communication with spiritual beings, and other rich, spiritual experiences.
The enhancement of intuitive senses and deep exploration of the spiritual and imaginal realms are rapidly gaining popularity around the world. Be a part of this exciting, enlightening, and fulfilling profession. Now you can be fully confident in your knowledge and skills, and facilitate successful experiences every time.
This training has two parts - a home-study module, and four days of classroom experience. Shortly after registration you will receive your course workbook to begin the home-study portion of the course. You might spend up to eight hours of reading prior to the first face-to-face class session, and an additional 14 hours between the two weekend sessions reading, completing exercises, and conducting practice sessions.
HOMESTUDY
Before you ever come to class, you will begin learning the terminology and concepts of the techniques and modalities covered, which produce for your clients an enhanced sense of self-awareness, desired change, and deep healing. You will study the structure of the techniques, read case studies, and begin to assimilate the material.
Your home-study will include information on:
Concepts of boundaries - how we perceive them, how they fail us, and how to create ones that serve us better in the physical and in the spiritual realms
Discussions of consciousness and existence
Understanding planes and dimensions, including the astral plane, and how they affect us
Varieties of spirits, where they reside, how they function, plus psycho-spiritual self-defense information and techniques
Identifying unwanted spiritual influences and protocols for spirit releasement
Information and methods for receiving messages, wisdom and guidance from Spirit Guides
Theory and instructions for induction and deepening of trance, creating a safe space, and many other techniques incorporated for discovery, exploration, resolution, and healing
Concepts and steps of retrieving fragmented soul or energy pieces, to regain your personal power and are rapidly gaining popularity around the world. Be a part of this exciting, enlightening, and return to a state of wholeness
Theory and stylized protocol for achieving and experiencing spiritual journeys to gain insights into your path, your future, as well as solutions, guidance, and those valuable "ah-ha" moments
Case studies that provide a deeper understanding of their application
CLASSROOM EXPERIENCE
In addition to the home-study portion of the course, you will attend two, two-day weekend sessions (28 hours) in the classroom experience focusing on discussion of the material to ensure assimilation, live demonstrations of each of the techniques to see them in action and in combination, and ample time to practice the techniques to gain substantial personal experience - both as the therapist and as the client.
During the classroom-based instruction you will experience and practice techniques for:
Inductions, deepening, and emerging safely from hypnotic trance states
Accessing subconscious and spiritual wisdom through specific protocols to resolve issues and move through life with more ease and awareness.
Demonstrations and practice using modified shamanic-style techniques of Soul Retrieval, Journeying, Spirit Guide Communication, and more
Gain personal experience during practice sessions, meeting your own spirit guide, journeying, and retrieving parts of your energy or soul that may have been lost or diminished throughout many lifetimes
Unique methods of providing supportive healing and change for your clients during these spiritually-based techniques
Techniques for discovery of possessing spirits and protocols to safely deal with them
Effective and rapid method for moving the client to a more desirable state of being in the world
Response from previous students is that this course is life-changing for everyone who participates. Whether you choose to use the experiences in your professional practice, or, like some students, use it for personal development, you will undoubtedly come away with a wealth of information and experiences that are bound to expand your perspectives, stretch your imagination, flex your intuition, satisfy your logical quest, and give you a stronger sense of self-knowledge. And you will have gained additional tools to take your professional practice to the next level!
Upon completion of this seminar, you will be able to:
Describe the nature and purpose of a spirit guide
Demonstrate the ability to guide a client into a communication with their spirit guide
Describe the purpose and applications for spirit journeys
Demonstrate the ability to guide a client into a spirit journey
Describe protocols for managing and interpreting the spirit journey
Describe the nature and concepts of soul retrieval
Demonstrate the ability to guide a client through soul retrieval
Demonstrate basic hypnotic induction, deepening, and emerging techniques
Demonstrate guiding a client into a safe space
Demonstrate the role model technique
Demonstrate the future pacing technique
Demonstrate the empowerment symbol anchoring technique
Gain a basic understanding of unwanted spiritual influences
Mary Lee LaBay, PhD, holds a Doctorate in Behavioral Psychology, is the founder of Awareness Engineering. As a Certified Instructor of Hypnotherapy since 1999, she offers professional training in hypnosis, past life regression, and transpersonal discovery. LaBay has authored five books on hypnotherapy, self-hypnosis, and past life regression; and was named among the Top 100 Thought Leaders of 2007 by Personal Excellence magazine. She has maintained a private practice in Bellevue, WA, for over 14 years. To read more about the presenter, visit her website at www.maryleelabay.com.
Cost Notes
Fee includes a detailed workbook ($35 value). If you cancel and are eligible for a refund, you will be charged a $35 processing fee plus $35 for the workbook (total of $70).
Receive a discount, Register by Feb 27.
Continuing Education Units (CEUs, PDAs, CMEs, CPEUs):
CEUs available for NDs (except CA & OR)
CEUs available for marriage & family therapists, mental health counselors, and social workers licensed in WA
CEUs available for LMPs licensed in WA
CEUs available for ARNPs and RNs licensed in WA
CEUs available for DCs licensed in WA
Category II CMEs available for MDs and PAs licensed in WA
Course Notes
Prerequisites: Experience with using basic hypnosis techniques helpful, but are not required.
It is recommended that you register at least two weeks prior to the first day of in-class seminar in order for us to email you the workbook and pre-class assignments. Obtain a copy of Hypnotherapy: A Client-Centered Approach, by Mary Lee LaBay (approx.$25 in the Bastyr Bookstore – call ahead to insure books are available 425-602-3026), and complete the required homework and reading assignments prior to the first class session.
Bastyr University Kenmore Campus, room 284 the first weekend and room 76 the second weekend. Bastyr University is housed in an older facility with fluctuating interior temperatures; it is advisable to wear layers. Also, Bastyr is a "fragrance-free" campus.

One hour lunch break – Bring a sack lunch or eat in Bastyr's dining commons