Change Your Breath, Change Your Life (BREATH - 12CHAN03)
March 9th, 2013 9:00 AM through 5:00 PM
14500 Juanita Dr. NE




Bastyr University


ROOM 186


Kenmore

,

WA

98028-4966




United States
| | |
| --- | --- |
| Bastyr/NIAOM alumni | $ 89.00 |
| General public | $ 99.00 |
| BU Staff | $ 69.00 |
| Full-time student | $ 50.00 |
| | |
| --- | --- |
| Audience | General public, students |
| | |
| --- | --- |
| Exclude from main events feed | No |
How much attention are you giving to your breath as a means to promote your health? On average, you breathe about 24,000 times per day and breath retraining has been shown to efficiently and safely reduce blood pressure, improve sleep, regulate hormones, create mental alertness, help with focus, as well as decrease stress. No expertise is required for Dr. Brad's popular class, just your lungs! Mar 9, Sat, 9:00 a.m. - 5:00 p.m. Instructor: Brad Lichtenstein, ND, BCB 7 HRs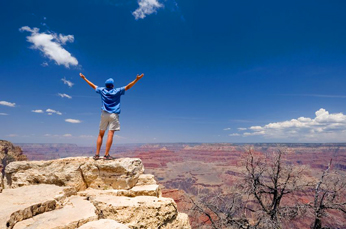 In this experiential seminar, Dr. Brad will explore the biochemistry, physiology and psychology of breathing, the symptoms associated with dysfunctional breathing, and easy ways to restore balance through proper, diaphragmatic breathing.
Upon successful completion of the workshop you will be able to:
List at least three common biochemical factors that contribute to dysfunctional breathing
List at least three common biomechanical factors that contribute to dysfunctional breathing
List at least three common psychological factors that contribute to dysfunctional breathing
List at least five common symptoms and diseases associated with or influenced by dysfunctional breathing
Visually and manually identify common dysfunctional breathing patterns
Describe proper, functional, diaphragmatic breathing
Practice several simple postural exercises to promote functional breathing
Use two simple breathing techniques to help regulate autonomic nervous system and decrease the stress response
Brad S. Lichtenstein, ND, BCB is a graduate of Bastyr University where he is currently Assistant & Clinical Professor and Chair of the Homeopathic Medicine Department. He is also BCIA Board Certified in Biofeedback.
His work emphasizes the creation of psycho-emotional-spiritual wellness in the midst of living with a chronic, life-challenging illness. For several years he was the lead for Mindbody Medicine at the Bastyr Integrative Oncology Research Center (BIORC) providing counseling, biofeedback, meditation and other mindbody therapies. Additionally, Dr. Lichtenstein was involved in a joint research study between Bastyr University and University of Washington examining the impact of meditation and massage on end-of-life care and quality of death, during which time he lead over 500 guided meditation sessions with hospice patients.
At the Bastyr Center for Natural Health in Wallingford, he supervises the Clinical Biofeedback shifts, teaching mind-body techniques to patients to help reduce stress, minimize pain, and create a balanced life. In addition to his work at Bastyr, Dr. Lichtenstein maintains a private practice as well as teaches group workshops and writes. For more information about this instructor visit his website at www.pranaplay.com.
Course Notes
Bastyr University Kenmore Campus, room 186. Bastyr University is housed in an older facility with fluctuating interior temperatures; it is advisable to wear layers. Also, Bastyr is a "fragrance-free" campus.
One hour lunch break – Bring a sack lunch or eat in Bastyr's dining commons.