Zero Balancing - Level 1 (BODYWORK - 14ZERO10)
October 24th, 2014 1:00 PM through October 26th, 2014 6:00 PM
14500 Juanita Dr. NE




Bastyr University


ROOM 186


Kenmore

,

WA

98028-4966




United States
| | |
| --- | --- |
| Professional after 10/8 | $ 595.00 |
| General Public after 10/8 | $ 595.00 |
| Bastyr/NIAOM Alumni after 10/8 | $ 545.00 |
| Full-Time Student | $ 355.00 |
| | |
| --- | --- |
| Audience | health care professionals, full-time students, acupuncturists, massage therapists, physical & occupational therapists, general public |
| | |
| --- | --- |
| Exclude from main events feed | No |
Zero Balancing (ZB) is an innovative, holistic and powerful hands-on method for integrating the body's energy and structure. Developed by Dr. Fritz Smith MD, osteopath and acupuncturist, ZB integrates Western concepts of anatomy with Eastern principles of energy flow through the bones and joints of the body. Interruptions to this flow can result from physical, mental or emotional disturbances. ZB mobilizes held energy at the bone layer thus releasing held tensions in the more superficial tissues and layers of the body/mind and throughout the entire system. This course will present the foundational aspects of Zero Balancing through lecture, discussion, and hands-on practice. As a stand alone therapy, or an adjunct to other types of treatment, ZB techniques learned in this seminar can immediately be incorporated into a health care practice, as well as used by the general public with family and friends. Oct 24, Fri, to Oct 26, Sun: Fri, 1-8:30 p.m., Sat and Sun, 8 a.m.-6 p.m. Instructor: Michael Oruch. (23 CEUs, PDAs, CMEs)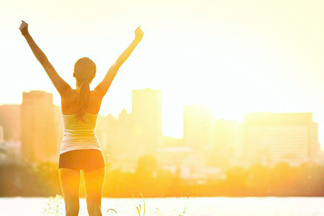 Description: Zero Balancing (ZB) is effective at relieving a wide range of musculoskeletal conditions, as well as reducing pain and inducing a deep state of relaxation. Over time, ZB sessions can change long held patterns of behavior and function, at physical and mental levels, and remove obstacles to the expression of inner wellness. Zero Balancing can help one feel stable, grounded, clear, connected, happy, relaxed, energized, youthful, and more deeply oneself. Old traumas, injuries and issues are released at the deepest layer of the body/mind - the bones.
Upon completion of the seminar you will be able to:
Perform a complete intake and a seated physical evaluation
Evaluate and balance the body including the neck, upper back, ribs, dorsal hinge, SI joints, hip joints, and extremities
Perform a designated protocol and perform the fulcrums therein
Describe how energy moves in the body and implications for health, wellness and illness
List the cautions and contraindications for zero balancing session
Describe the red flags of alert in clients and when they need medical attention
Demonstrate a client interview
Demonstrate how to determine contraindication and cautions
Demonstrate how to frame a session
Demonstrate how to present the session format, showing proper placement of various fulcrums
Demonstrate how to close and end the session
Meals: One hour dinner break on Friday and two fifteen min. breaks and one hour lunch break with two fifteen minute breaks. Bring a sack lunch or eat in Bastyr's dining commons.
Cost note: Fee includes a detailed workbook ($20 value)
Cost Note: Receive a discount register by 10/8.
Optional Book: "Inner Bridges", by author Dr. Fritz Smith.
Location: Bastyr University Kenmore Campus, room 186. Bastyr University is housed in an older facility with fluctuating interior temperatures; it is advisable to wear layers. Also, Bastyr is a "fragrance-free" campus.
Audience: The seminar content has been designed for licensed health care professionals; however, the general public is invited to attend as well.
23 Continuing Education Units (CEUs, PDAs, CMEs):
CEUs available for NDs (except CA & OR)
CEUs available for LMPs licensed in WA
CEUs available for PTs & OTs licensed in WA
NCBTMB CEs pending approval for LMPs
CEUs available for ARNPs & RNs licensed in WA
CEUs available for DCs licensed in WA
Category II CMEs available for MDs & PAs licensed in WA
NCCAOM PDA points approved for LAc's
CEUs approved for LAc's licensed in CA
Michael Oruch
Michael believes Zero Balancing (ZB) is a vehicle for health, wellness and positive change both personally and collectively. He was inspired to teach ZB after years of study and tutelage with Dr. Fritz Smith, the founder of Zero Balancing, and many years of studying Qigong. He believes ZB can help the practitioner to be more present and clear.
Michael Oruch lives in New York City and has taught ZB in the U.S. and internationally since 1996. He has served on the ZB Board of Directors since 1997, and is currently the president. Michael is the developer of the ZB Form & Fulcrums, The 15 Minute ZB, The Restorative ZB, and ZB Fields and Fulcrums. Michael has studied and practiced Tai Chi and Qigong since 1986 and taught Qigong for many years before teaching ZB. He is also trained and certified as an EMT in the state of New York.
Michael earned an MFA degree in painting from Northwestern University and has maintained his career as a practicing artist.