Naturopathic Manipulation Tune-Up: Spinal & Upper Extremities (PHYSMED - 13NATU05)
May 31st, 2014 8:00 AM through 5:00 PM
14500 Juanita Dr. NE




Bastyr University


ROOM 25


Kenmore

,

WA

98028-4966




United States
| | |
| --- | --- |
| Professional | $ 199.00 |
| Bastyr/NIAOM Alumni | $ 179.00 |
| BU Staff | $ 159.00 |
| Full-time Student | $ 50.00 |
| | |
| --- | --- |
| Audience | full-time students, ND's |
| | |
| --- | --- |
| Exclude from main events feed | No |
Hone your existing skills and learn new techniques in naturopathic spinal and upper extremity manipulation. This seminar is designed to improve your skills with hands-on instruction from two seasoned doctors with over 34 years combined naturopathic manipulation skills. May 31, Sat, 8a.m. - 5p.m. Instructors: Dean Neary, ND, & Doug White, ND. (7.5 CEUs)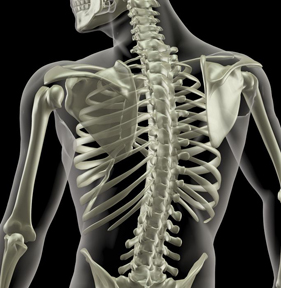 Prerequisites: Students must have successful completion of manipulation 3 course.
Refresh your knowledge of spinal manipulation and learn new techniques for the upper extremity. Learn valuable tips for assessment, positioning and manipulation from two doctors who have refined their clinical skills during 34 years of combined clinical practice and 23 years of combined classroom teaching experience at Bastyr.
This seminar will be light on lecture so there is plenty of time for hands-on instruction and practice. The focus will be on assessment and adjustment of the axial spine, shoulder girdle, elbow, wrist and digits of the hand.
Upon completion of the seminar you will be able to:
Assess and appropriately adjust the axial spine
Assess and appropriately adjust joints and articulations of the elbow
Assess and appropriately adjust joints and articulations of the shoulder girdle
Assess and appropriately adjust joints and articulations of the wrist
Assess and appropriately adjust joints and articulations of the digits of the hand
Meals: One hour lunch break - Bring a sack lunch or eat in Bastyr's dining commons
Location: Bastyr University Kenmore Campus, room #25. Bastyr University is housed in an older facility with fluctuating interior temperatures; it is advisable to wear layers. Also, Bastyr is a "fragrance-free" campus.
Continuing Education Units (CEUs):
CEUs available for NDs (except CA & OR)
CEUs available for DCs licensed in WA
Dr. Dean E. Neary Jr. is a naturopathic physician who has been in continual private practice since receiving his ND degree from Bastyr University in 1996. He is currently an associate professor and chair of the Physical Medicine Department in the School of Naturopathic Medicine at Bastyr University where he has served for nearly 14 years. In addition he is a clinical supervisor in the Physical Medicine Department at Bastyr University's teaching clinic, Bastyr Center for Natural Health.

Dr. Neary was a contributing author in the textbook Naturopathic Physical Medicine published by Elsevier in 2008. He has been interviewed numerous times on a variety of medical topics by both local and national electronic and print media sources.
His clinical passion lies in the art, science and practice of the physical medicine modalities, as well as the treatment of a variety of endocrine/hormonal disorders. He is highly skilled in joint manipulation, soft tissue evaluation/treatment, and numerous electrotherapy modalities such as therapeutic ultrasound, NMES/TENS therapies, diathermy, low level laser therapy, and various hydrotherapies.
Dr. Doug White specializes in physical medicine and sports injuries. His interest in these areas stems from years of sports training. He completed his undergrad studies at Willamette University in Salem, OR, where he earned his psychology degree, as well as received all district and all conference recognition for playing soccer. In 1981 he was an alternate for the U.S. national soccer team.

Dr. White completed his pre-med training at Western Washington University in Bellingham, WA, while also earning degrees in biology and education.

In 1996 he completed his naturopathic physician training at Bastyr University, and instructed Hydrotherapy/Physiotherapy and the Spinal/Extremity Manipulation 1, 2 and 3 courses for the School of Naturopathic Medicine for nine years. Dr. White has been practicing in Monroe, WA since 1996. He believes in a holistic approach to physical medicine combining nutritional supplementation, lifestyle modification and hands-on manual therapies to aid in healing the cause, not just addressing the symptoms.